---
Posted: 05 May 2010 03:17 PM PDT
This post is part of our daily series of posts showing the most inspiring images selected by some of the Abduzeedo's writers and users. If you want to participate and share your graphic design inspiration, just send us, via email, the image with the link from where you found it, also use "Daily Inspiration" in the subject, and don't forget to send your Abduzeedo username; or via Twitter sending to http://twitter.com/abduzeedo
If possible use the HTML code: <p class="imgC"><a href="Link to the page you found the image"><img src="Link to the Image" /></a></p>
Do you want to see all images from all Daily Inspirations? Check out http://daily.abduzeedo.com
2D
al b sure
Chouchou
Conrado Arduini
Daniel Schutzsmith
Eliot Slevin
Fabiano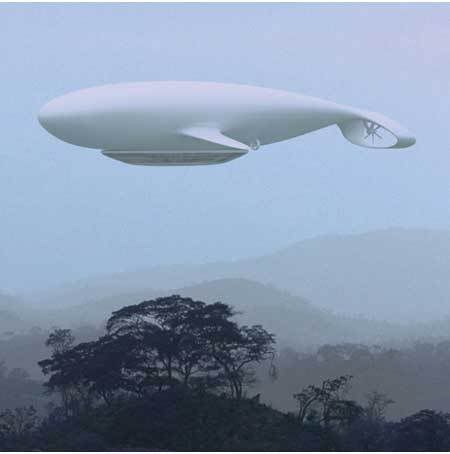 Fabio
Gisele
Gustavo Brazzalle
jamt
Josh Overton
jtownboy
Kari Nystad
m.a.raihan
Marcelinus Sugiarto
Oliver Ballon
Pictual
Radius from rAndom International on Vimeo.
Rokas Mežetis
stae73
TalkingBear
Via Twitter
Send your suggestions via Twitter to http://twitter.com/abduzeedo using #abdz in the end of the tweet.
nenuno
@allrox
@daniel_nelson
@Marcos333
Posted: 05 May 2010 11:59 AM PDT
Typography Mania is a weekly post series that comes around every Wednesday with the best of Typography work on the web, from videos to images everything is full of great design and inspiration. Check out this weeks Mania and comeback in 7 days for more.
<!--break-->
Click here to check out all the previous Typography Mania
Make sure to click on each image to go to original location where you can check out more work from each artist and designer.
Videos
Book Suggestion
Making and Breaking the Grid
A Graphic Design Layout Workshop
For designers working in every medium, layout is arguable the most basic and most important element. Effective layout is essential to communication and enables the end user to not only be drawn in with an innovative design but to digest information easily.
Making and Breaking the Grid is a comprehensive layout design workshop that assumes that to effectively break the rules of grid-based design one must first understand those rules and see them applied to real-world projects.
Text reveals top designers' work in process and rationale. Projects with similar characteristics are linked through a simple notational system that encourages exploration and comparison of structure ideas. Also included are historical overviews that summarize the development of layout concepts, both grid-based and non-grid based, in modern design practice.
Images


Part of an old Arby's Sign | by rizzojn


Playing with Typography | by heartlandart


Typography | by b-worx


Typography Poster Design | by pkwahme


Save the Trees, Plant Animals Instead | by John Rabbit


Typography OK | by Lightroom Presets


Swiss Typography History Poster | by RyanFlem


typo-bang-bang-poster | by Philippe Nicolas


Helvetica | by joerehling


Obama Typography | by Fresh Graphics


Victorian Type Poster | by Lagwd


Love Your Body Typography | by rikku813


Typography-Avant garde LT Bold font | by Clinique ElAlya


Handmade Typography | by froodmat


Bauhaus Weimar Typography | by opentype.info


Hand Drawn Typography | by Tim Degner


Mercado Santa Tereza | by Francisco Martins


Helvetica Poster | by dan nation


The Annual of the Type Directors Club | by Nathan Young


The Psychology of Imagination | by Montague Projects


The Hostages | by Montague Projects
Signs and Spaces at the Korean Pavilion
Posted: 05 May 2010 04:33 AM PDT
This is the Korean Pavilion created to the Expo 2010 Shangai. The pavilion was a project from the architecture office Mass Studies, who used the korean symbology as an element for the space's composition, and used the convergency as the main theme.
<!--break-->
The idea of symbol and space, and the convergence of these elements was incredibly well worked by Mass Studies. Using the theme "signs became spaces and spaces became symbols", they used the Han-Geul, korean alphabet, over the whole pavilion. Besides that, to compose the shape of the building, they worked with white and colored areas, horizontal and vertical volumes, and diagonal lines, creating movement throughout the shapes and symbols.
The theme of Expo 2010 is "Better City, Better Life," representing the common wish of the whole humankind for a better living in future urban environments. This theme represents a central concern of the international community for future policy making, urban strategies and sustainable development.

image © designboom

image © designboom

image © designboom

image © designboom

image © designboom

image © designboom

image © designboom

image © designboom

image © designboom

image © designboom

image © designboom

image © designboom

image © designboom

image © designboom

image © designboom

image © designboom

image © designboom

image © designboom
Tip from designboom.com.
Stereoscopic Images Inspiration
Posted: 05 May 2010 04:11 AM PDT
Stereoscopy (also called stereoscopic or 3-D imaging) is any technique capable of recording three-dimensional visual information or creating the illusion of depth in an image, that's the Wikipedia definition. This type of image is getting quite popular, so I decided to create a collection of stereoscopic samples, which the technique that can be explained by overlapping our left and right eyes usually do about an image.

The parallax is the horizontal distance between the left and right image that appears in the objects relative to the observer, is responsible to make these images look 3d, That is why the stereoscopic cameras takes the snapshots using two lenses.
via DPUF.
Fantastic Illustrations by Daniel Conway
Posted: 04 May 2010 08:08 PM PDT
I sure love illustration, and for many years now I've been following many great artists at DeviantART. I could check the evolution of many illustrators, and one of the is Daniel Conway. His pieces are fantastic.
<!--break-->
Daniel is an European illustrator that has done some amazing works, and here are some of my favorites. For more of his great pieces, you may go visit his portfolio at DeviantART, because it's really, really worth it. I hope you all enjoy these as much as I do. Cheers! ;)