---
Posted: 26 May 2010 02:27 PM PDT
This post is part of our daily series of posts showing the most inspiring images selected by some of the Abduzeedo's writers and users. If you want to participate and share your graphic design inspiration, just send us, via email, the image with the link from where you found it, also use "Daily Inspiration" in the subject, and don't forget to send your Abduzeedo username; or via Twitter sending to http://twitter.com/abduzeedo
If possible use the HTML code: <p class="imgC"><a href="Link to the page you found the image"><img src="Link to the Image" /></a></p>
Do you want to see all images from all Daily Inspirations? Check out http://daily.abduzeedo.com
al b sure
Anders Åberg
Artem Kas
Cafundó Estúdio Criativo
Imaginarium - Vem Brincar Comigo | 3d Pop-up Animation from Cafundó Estúdio Criativo on Vimeo.
Christopheraymond
danizconcept
Dave
Eugene Kim
Fabiano
Fabio
James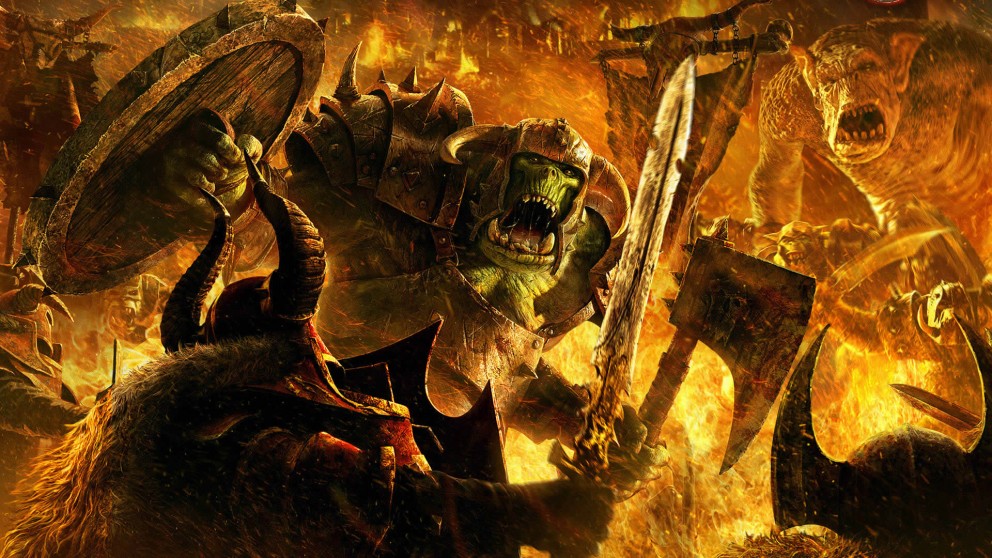 Jordan Lackey
jtownboy
Longo
Nature by Numbers from Cristóbal Vila on Vimeo.
Pictual
Radael Junior
Sterling Pache
Tarek Hamdy
Thirddesign
Tschai
Tyrone Michael
Via Twitter
Send your suggestions via Twitter to http://twitter.com/abduzeedo using #abdz in the end of the tweet.
@heavenideas
@daniel_nelson
@Marcos333
@Aozan
Veronika & Aleksey flight on L - 39 from Mihail Safronov on Vimeo.
@alemdasideias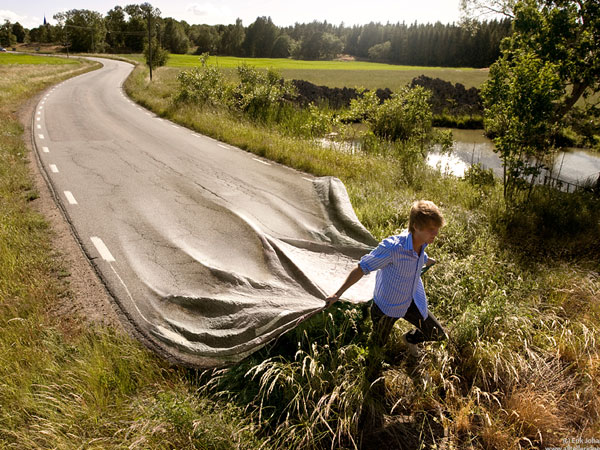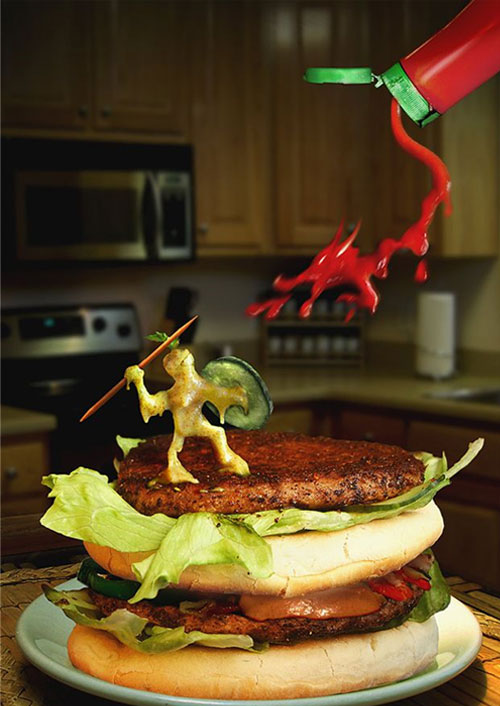 @younesze
@tiagobenevides
nenuno
Posted: 26 May 2010 07:05 AM PDT
Typography Mania is a weekly post series that comes around every Wednesday with the best of Typography work on the web, from videos to images everything is full of great design and inspiration.
<!--break-->
Click here to check out all the previous Typography Mania
Make sure to click on each image to go to original location where you can check out more work from each artist and designer.
Videos
Book Suggestion
Lettering & Type
Creating Letters and Designing Typefaces (Design Brief)
No component of graphic design has attracted as much interest or inspired as much innovation in recent years as lettering and type. These fundamentals of design, once the exclusive domain of professional typographers, have become an essential starting point for anyone looking for a fresh way to communicate. Practical information about creating letters and type often amounts to a series of guidelines for executing a particular process, font program, or style. But what makes lettering and type endlessly fascinating is the flexibility to interpret and sometimes even break these rules. Lettering & Type is a smart-but- not-dense guide to creating and bending letters to one's will. More than just another pretty survey, it is a powerful how-to book full of relevant theory, history, explanatory diagrams, and exercises. While other type design books get hung up on the technical and technological issues of type design and lettering, Lettering & Type features the context and creativity that shape letters and make them interesting.
Authors and designers Bruce Willen and Nolen Strals examine classic design examples as well as exciting contemporary lettering of all stripes—from editorial illustrations to concert posters to radical conceptual alphabets. Lettering & Type is ideal for anyone looking to move beyond existing typography and fonts to create, explore, and use original or customized letterforms. This latest addition to our best-selling Design Briefs series features a foreword by Ellen Lupton and hundreds of images and examples of work by historical and contemporary designers, artists, and illustrators, including Marian Bantjes, Stefan Sagmeister, Matthew Carter, Christoph Niemann, Steve Powers (ESPO), House Industries, Christian Schwartz, Margaret Kilgallen, James Victore, Abbott Miller, Sibylle Hagmann, Ed Fella, and many more. Throughout the book interviews with type designers, artists, and graphic designers provide real-world perspective from contemporary practitioners.
Images


Smith | by alistairh


Typography | by OiD-W


133 | by Six Word Story Every Day


Eddie Vedder | by mico.toledo


Judy Garland | by mico.toledo


Other Vision | by mpnc


Stay Awake | by imjeffbuchanan


Rise Above Defeat | by imjeffbuchanan


I went to a craft show.... | by Heatherjeany


Design 78 | by bfrancesi


ISTD: spread 9 | by michaelcorr1


Noise for the Needy | by MikeGalore


deerohmy | by THEFUNCTIONALFOX


rainy day | by velepav


ISTD: 100 | by michaelcorr1


los angeles, ca. 2006 | by eyetwist


The New Typography at MoMA | by Isaac Viel


iPad Wallpaper Typeface | by FLOP DESIGN


& | by b i r d


Signs & Street Art | by Juan Madrigal Photo


Signs & Street Art | by Juan Madrigal Photo
The 10 Stadiums of the 2010 World Cup
Posted: 26 May 2010 04:54 AM PDT
As a good Brazilian I'm a soccer lover, and as everyone should know I'm also an admirer of good architecture. In this case, as we are getting closer to the World Cup in Africa, I decided to make a collection showing the beautiful stadiums that were built for this event, which is certainly one of the biggest sportis events in the world.
<!--break-->
I can say I'm already starting my stock of popcorn and Coca-Cola (and a little beer) to watch the games and of course honor the architecture of the stadiums that should serve as inspiration to us Brazilians for 2014. Many were still unfinished in the photos (taken from the site FIFA ) but they give us a good idea of what we can expect in terms of comfort and technology.

Mapa dos estádios na África do Sul
Now prepare your sofas and warm the mood for the show which begins on June 11. But before that you should check it out where the teams will play in that list that I separated. Oh, be prepared, Robinho and Kaka will bring the Hexa from Brazil!
Green Point Stadium - Cape Town
One of the most artistic football venues in South Africa, the newly-built Green Point Stadium is situated in one of the much sought-after areas in the city of Cape Town. Green Point Stadium is one of the two semi-final venues for the FIFA World Cup™.
Durban Stadium
The newly-built Moses Mabhida Stadium in Durban will host one of the semi-finals of the 2010 FIFA World Cup™. The ground epitomises the architectural innovation on display in South Africa and takes its design inspiration from the South African flag, with its grand arch representing the unity of this sport-loving nation.
Ellis Park Stadium - Johannesburg
Ellis Park Stadium is located in the centre of Johannesburg and has hosted many epic sporting events including the final of the 2009 FIFA Confederations Cup between Brazil and the United States. The ground was given a significant face-lift before the Confederations Cup finals and now seats 62,000 fans, increasing its capacity by almost nine per cent from the previous 57,000.
Soccer City Stadium - Johannesburg
The ground's design is inspired by the iconic African pot known as the calabash, and its aesthetic appeal will be heightened when the stadium is lit at night. Soccer City is located in Johannesburg's southwest and is only a short distance from one of the country's football-crazy townships, Soweto.
Free State Stadium - Mangaung / Bloemfonteing
The Free State Stadium was upgraded from a capacity of 38,000 to 45,000 during the refurbishments. The stadium has hosted numerous major football and rugby union matches, and Bloemfontein's natives are renowned for their passion for sport.
Port Elizabeth Stadium - Nelson Mandela Bay/Port Elizabeth
The Nelson Mandela Bay Stadium will host the match for third place , and a quarter-final amid a total of eight matches during the FIFA World Cup. The stadium has an eye-catching, unique roof-structure and a spectacular view, overlooking the North End Lake.
Mbombela Stadium - Nelspruit
The Mbombela comes as a welcome addition to football life in Nelspruit, and will leave a legacy of the beautiful game for all the people of Mpumalanga. Before the Stadium's construction, Nelspruit had no top football venue to host international matches.
Peter Mokaba Stadium - Polokwane
The design of the largely concrete structure is inspired by the locally iconic Baobab tree, with the steel structure supporting the roof plane gathered together at each corner of the stadium and supported by giant 'trunk' structures which accommodate vertical circulation ramps and service cores.
Royal Bafokeng Stadium - Rustenburg
The Royal Bafokeng Sports Palace is one of the stadiums for the 2010 FIFA World Cup™. The stadium is named after the Bafokeng people who live in the area.
Loftus Versfeld Stadium - Tshwane/Pretoria
Since 1948 it has undergone perennial upgrades. It has been used for both rugby and football matches and is home to one of the country's top rugby teams, the Blue Bulls. South Africa's national team, Bafana Bafana, achieved its first ever victory over a European side at this venue when they beat Sweden 1-0 in 1999.
Giveaway: D&AD 2009, The Best Advertising and Design in the World
Posted: 26 May 2010 04:38 AM PDT
TASCHEN has teamed with D&AD to make its previously exclusive and highly-coveted Annual – featuring the year's best creative work – available to the public. The awards panel judges over 20,000 works from design studios, advertising agencies, branding consultancies, film production and photographic agencies, digital media pioneers, and other creative firms from all over the globe. Winners receive the legendary D&AD Yellow Pencil Award – or in the case of exceptional and outstanding work, the rare Black Pencil Award.
The TASCHEN D&AD Annual is an absolute must-have reference work for anyone interested in creativity, communication, design, or advertising.
For further information visit: http://www.dandad.org
Giveaway
We have 2 copies of the D&AD 2009, The Best Advertising and Design in the World book to giveaway to our readers. To participate is very simple, just leave a comment suggesting us books to read, they could be books about design or any other subject.
Inside the Book
About the editor:
The annual D&AD Awards – the industry's biggest and best – reward outstanding creativity, originality, technical excellence and innovation in design and advertising. D&AD is a nonprofit educational charity that was launched in 1962 by a group of London-based designers and art directors, with iconic and legendary professionals on both its judging panels and winners lists. By celebrating creative communication and rewarding its practitioners, D&AD raises standards across the industry.
Must-See Illustration Tutorials from DeviantART
Posted: 25 May 2010 08:09 PM PDT
DeviantART is probably the ultimate site for every illustration lover to find great inspiration, from great artists... but, it's not only to see, but also to learn! There are some amazing tutorials avaiable, and these are some great ones.
<!--break-->
I didn't have the time to practice these yet, mainly because my focus is web, but I'm pretty sure that all illustrators and amateurs out there will really dig these and try 'em out. Don't forget to show us the results! Enjoy, cheers! ;)
Colors
Colors
Hair
Hair
Hair / Fur
Hair
Skin
Skin
Eyes
Planets
Adonihs' grain