---
14 Design Deviantart Groups To Get You Inspired Daily
Posted: 22 Jun 2010 02:00 PM PDT
Since deviantART's new group platform release, the groups have become very popular. With groups you can connect with deviants who share similar interests and passions, and enhance your deviantART community as well.
There are lot of specific art type groups waiting for you to join so I am sure you won't be left disappointed here. This article will cover mostly web design groups and some of their best works showcased there.
This is 1stwebdesigner's group in Deviantart. It's sharing best web designs, photo manipulations, free resources and some other stuff available around Deviantart community.
Founded: Jan 20, 2010
Group Focus: Art Collection
859

Members

1,024

Watchers

17,701

Pageviews
"The Deviant Art Webdesign Group is a group for those of us, who understands to appreciate the webdesign here on Deviantart. The purpose with this group is to gather all the most talented and passionate web designers, but also those who just loves to look, share and give feedback on other people's art. We will share opinions on the latest webdesign trends, share useful and relevant resources, and simply have a nice time! On behalf of the group, and its staff – I can say that I am looking forward to see you all in here."
Founded: Dec 4, 2009
Group Focus: Art Creation
3. Artist Union
Artist Union focus to collect some great web design artworks and
logotypes.
Founded: Nov 25, 2006

Group Focus: Art Collection

2,174

Members

2,852

Watchers

58,686

Pageviews
Colone Portfolio by h1xndesign
Eastern Drilling Services by Nasir Wadood
Here you can find lot of great typography and logo works.
Founded: Dec 23, 2009
Group Focus: Art Creation

2,174

Members

2,852

Watchers

58,686

Pageviews
A group established to embrace creativity through inspiration, encouraging designers to network with fellow creatives and share their knowledge of design. This is http://designerscouch.org/ group.
Founded: Aug 19, 2005
Group Focus: Art Creation

117

Members

4,529

Watchers

738,664

Pageviews
Revolution Webdesign is a group which concentrates on webdesign. Everybody is allowed to show his works in our gallery for more attention. Our Gallery contains three parts; Web Interfaces, Logo & Logotypes and Resources for webdesign. And we make contests for the best Logo and Webdesign of the week. Everybody can join our group and can add some works in our gallery and can propose favourites, when we accept this. You can follow this group on Twitter.
Founded: Jan 10, 2010
Group Focus: Webdesign
233 Members

306 Watchers

2,898 Pageviews
"This group is focused on fantastic logos. We welcome logo lovers and creators to join the group or simply watch our feeds. We are unlike most other groups, in that all entries go through a rigorous judging process. We're not interested in filling our gallery with as many pieces of possible, so much as we are interested in only showcasing the best collection of logos available on deviantART."
Founded: Jan 21, 2010
Group Focus: Art Collection
236 Members

425 Watchers

6,350 Pageviews
Eat To Cure by entz
LancreComm covers almost all types of art and you can find a lot of great inspiration here.
Founded: Dec 9, 2009
Group Focus: Art Creation
410 Members

480 Watchers

7,825 Pageviews
9. Design Spot
"I founded this group because I wanted to create a really elite group about web/logo design. The reason is simple, there are some groups wich have great and good designers as members but also some designers who just started to do something with Photoshop. Thats not bad but it ends every time with an Submission spamming of non-quality designs.
Here everyone is allowed to join, but also this will be a group filled with high-quality designs. That means this group wont accept any Submission wich are under the average quality."
Founded: Dec 5, 2009

Group Focus: Art Collection

404

Members

559 Watchers

7,044 Pageviews
Mobile Soup by Jesper Dahlqvist
Portfolio Design by Crazy Clouds
Ambition Wordpress by DDStudios
Mailbox icon by Raphael Urbanski
10. Interface SPACE
interfaceSPACE is an artistic group which covers the whole Designs and Interfaces category. They submit the best designs from our members in to our gallery and post a news article every month on the best designs in the community.
interfaceSPACE also will inform you on all the projects, contests or general happenings in the community. They host chat events such as critique nights and triva's.
Founded: Nov 8, 2009
Group Focus: Art Collection
395 Members

515 Watchers

9,640 Pageviews
"Our group is focused on digital media – digital painting and drawing, photomanipulation, vector & vexel, pixel art and everything else that fits into digital gallery."
Founded: Nov 26, 2007
Group Focus: Art Creation
4,191 Members

5,213 Watchers

106,823 Pageviews
The Wallpaper Lounge is the central location for wallpaper artists and fans. Featuring wallpapers, resources, tutorials, and expertise Wallpaper-Lounge is the place to be for deviants who support walls.
Founded: Jul 3, 2008
Group Focus: Wallpapers
322 Members

497 Watchers

13,123 Pageviews
It's time for you to share your collection to the world! Frespiration is a new monthly online graphic design collections. Illustration, typeface, photography, web design, print media, advertising, etc, you name it. As long it is still related to the big tree of graphic design, everyone is welcome to join and submit your artwork(s).
Founded: Jan 7, 2010
Group Focus: Art Collection
142 Members

167 Watchers

2,019 Pageviews
"Our goal is to share the best from the world of professional design. Logos, branding, print, web design, apparel graphics, etc. As well as best business practices and advice on how to successfully make it in the design industry."
Founded: Jan 13, 2010
Group Focus: Common Interest
115 Members

140 Watchers

1,546 Pageviews
Secure Yourself: Backup Solutions for Designers and Developers
Posted: 22 Jun 2010 03:00 AM PDT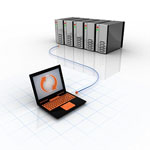 Nowadays every thing is digital – whether it's your photos, music or any other personal and business documents, everything is stored on the digital media, it's our present and definitely it's future!
Apart from its advantages it has several disadvantages too and we will look at pros and cons right here to provide you with solution!
Some main risks to important data are:
Technical Malfunction or Error
Catastrophic Events
Espionage or Sabotage
These risks can be avoided by taking regular backups. Taking backup is a main principle of data security. You have two options for backup purpose, one is remote backup and the other is online backup. Using remote backups you still got many problems and risks to your data, you have to use lock safes, strong boxes, or other security measures to make them secure.
This is the reason we prefer online backup rather than remote. By using an online backup service you can secure your data with a very little cost as compared to the cost you would have to bear for the security of remote backup.
This method is also very fast, setup and installation process is a matter of downloading a software and just install it. You can easily search the data you want to recover: you don't have to go through a whole bunch of cabinets to find your desired backed up data.
So looking at the importance of the online backup, today we have covered top 5 services which provide backing up services at very low-cost and offer very admiring services.
Quick Look:
File Sync
File Sharing
Online Backup
Web Access to all data
Mobile Device Access
2GB Free, Paid packages starts from $9.99 / month
Dropbox is all in one tool for Online backup, File sync and File sharing and my personal choice. Unlike other applications which only sync files or put file online or tackle only backup, Dropbox is an application which provides all of these features in the single application.
Cost
Using File Sync feature of Dropbox you get 2GB of online storage for free which is to be increased to 100GB by getting pro plans. You can sync any type of file or of any size. With support of Windows, Mac and Linux applications it is the most comprehensive solution so far. Following is the chart of its cost and space provided.
After installing the Dropbox, these will be a folder in you're "My Documents" named "My Dropbox". Any file copied or moved in that folder will be uploaded to the servers of Dropbox and will be synchronized, and your can also access them from any computer from with Dropbox installed and from the Dropbox website using your username and password. N ow instead of using emails for sending some files you can use Dropbox which makes the process of transferring files very easy and unproblematic. If you can large number of files which you have to send to clients or coworkers then simply add them in public folder, copy the link which is publically accessible, give it to your co-workers or clients and you can have them download the files and documents. You can also make shared folders and invite other people to view the content which make Dropbox perfect for large business organizations with large number of employees.
Photo Gallery
Another great feature of Dropbox is built-in Photo Gallery. You can drag the photos in "Photos" folder and they will be available online for viewing in Photo Gallery of your Dropbox.
Dropbox also supports iPhone, iPad and Android based devices which is most important thing nowadays. You can access your Dropbox, view files and folders, download files, take photos and videos and sync them to your Dropbox, share links to files and export your files to other applications using these applications for your mobile devices. In the end we would like to say that Dropbox is 1st priority if you want to have Online backup solution because of its diversified features. Some may think it is bit expensive but we say if we account its performance and services then it is not much expensive. We use DropBox here on 1WD and we highly recommend it to you.:)
Quick Look:
Safest Backup service
Unlimited space
100% automatic
Staring from $4.95 / month
Mozy is the second backup storage solution that we are reviewing. In security Mozy gets a perfect score. It is considered as the most secure online data backup service as Mozy use 128-bit SSL encryption to ensure it is not intercepted. It also uses 448-bit Blowfish encryption to prevent someone from getting to your data on the Mozy's servers. MozyPro also uses military-grade 256-bit AES encryption, making it the most secure service of online storage and backup solution.
Mozy uses different levels of security and privacy policies to get you data secured. Using Mozy you can get very large amount of control over what kind of backups should be taken and when. You can set up these setting once and then the rest is duty of Mozy. You can set automatic backups and choose to upload your important files on daily or weekly basis. You can also manage the memory usage of the Mozy which will help you to avoid your computer being slowed down. You can download your file and documents from any computer without installing the application on that specific computer. After the initial backup, Mozy only backs up new or changed portions of files, saving bandwidth and ensuring future backups are super fast. It automatically recommends important files to back up, you can select or deselect from them. You can also create a schedule as to when you want your backups to be performed.
Cost
It provides two plans, one is MozyHome and other is MozyPro. Following are the pricing of both the MozyHome and MozyPro.
Mozy supports Windows and Mac but it do not supports any mobile devices like iPhone or Android, while other services have specially designed applications for this purpose. We think it is computer backup services that's y they didn't added this feature but in coming 2 or 3 years this feature will be compulsory and to remain in the market, Mozy should focus on that loophole. Mozy is best choice for people who want extreme security of their data in a low price. This was designed as backup services but now it is 1 of the best online storage of your files with very co-operative help and support department. It has very easy to use interface. In short, Mozy is a best service for backup solution.
Quick Look
Unlimited Backup Capacity
Completely Automatic
Secure and Encrypted
Easy File Recovery
Carbonite is very easy to use and installs quickly. After installation you can choose automatic process for storing only your desired files. Selecting a file for backup is extremely easy, you just right-click a file then select Carbonite and it will automatically store to the service for you.
Carbonite backup service encrypts your data twice on your computer and then stores them encrypted on their secured data servers, making them virtually impossible to be misused. Carbonite offers unlimited storage space, automatic scheduled backups, remote access to your files and much more. You can restore your stored files from anywhere and from any computers. You can configure automatic backups to perform backups on daily basis; other options are also available like hourly basis backup.
It provides double encryption and redundant storage all files are sent via SSL connection and the Carbonite team members cannot see your files making your data extremely secure.
Cost
Five-Year Subscription for $199.95
Three-Year Subscription for $129.95
Two-Year Subscription for $99.95
One-Year Subscription for $54.95
Carbonite is a very good backup option for those who need remote access to their files and unlimited storage in a very reasonable price which is less than $5 per month (yearly subscription). It is also good for lazy people who forget to back up their data manually: totally automatic.
Quick look
Remote access
Supports Mac and Windows
Customer Phone Support
Sync as many computers as you want
30 Days Free Trail. Pro Packages starting from $4.99 / Month
SugarSync is a great way to store, share, and mobilize your files and data. It really is a comprehensive solution for online storage, online file sharing/collaboration, and multiple computer syncing.
SugarSync offers features of backup, sync, sharing files and remote access to your data from anywhere where internet is available. Apart from these, it offers very interesting advance features. It is very simple but powerful tool. You just have to select files to sync then you can take rest: now its responsibility of SugarSync to do what you have suggested it to do. You can share your files with family, friends and co-workers. SugarSync runs in background and is fully automatic.
Cost
SugarSync offer its services as low as $4.99/month. It has the following Complete Tariff Plan.
SugarSync offers very flexible sharing, it mobilize your files and data. You can access your data not only from your computer but from anywhere in the world using internet and your cell phones. You can send a secure link of your files to friend or co-worker: no need to attach documents in email or other portable media. It saves five previous versions of file so you can easily revert them if needed.
Quick Look
Keeps deleted files for 30 days for free
128-bit SSL encryption
Works behind firewalls
Saves up to 30 versions of file
2GB Free, Pro Plans Starting from $4.95/month
IDrive offers everything you will want to see in an online backup service. Using IDrive you can manage your multiple accounts through a single account. You can set it to work through a connection via proxy connection also. When you install IDrive for the first time, a default selection of most commonly backed up data including Documents, Pictures and Videos is created with a random after hours schedule. You can customize the selection and schedule afterwards. It automatically recognizes the modified parts of files or folders and backs then up after every 10 minutes. IDrive performs reliable backups of pen/locked files like Outlook files, QuickBooks, MS-Excel and others. You can drag-n-drop files for restore from your online drive to the local system.
Cost
IDrive provide 2GB for free and in case you need more storage space then you can upgrade to Pro version. The tariff of IDrive Pro is as follows
IDrive retains and allows you to restore the last 30 versions of a file and the old version are stored of free means it will not cost you your purchased web space. You can login via any browser to your account to access the data, restore data and view log reports. IDrive uses enhanced security with 128-bit SSL encryption on transfers, 256-bit AES encryption on storage with a user defined key. That key is not stored anywhere on IDrive servers. It transfers only modified files which can be very handy if you don't have unlimited bandwidth connection.
That is all for this review. You feedback, comments, suggestions are always welcome and it is a way for us to know what are our weak points and loopholes.
Which application do you use for backing up your data?