---
Posted: 04 Jun 2010 01:08 PM PDT
This post is part of our daily series of posts showing the most inspiring images selected by some of the Abduzeedo's writers and users. If you want to participate and share your graphic design inspiration, just send us, via email, the image with the link from where you found it, also use "Daily Inspiration" in the subject, and don't forget to send your Abduzeedo username; or via Twitter sending to http://twitter.com/abduzeedo
If possible use the HTML code: <p class="imgC"><a href="Link to the page you found the image"><img src="Link to the Image" /></a></p>
Do you want to see all images from all Daily Inspirations? Check out http://daily.abduzeedo.com
2D
al b sure
alexndf
BChris
Best Bookmarks
Fabiano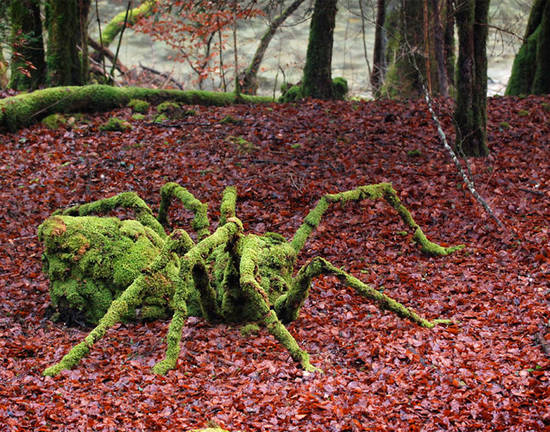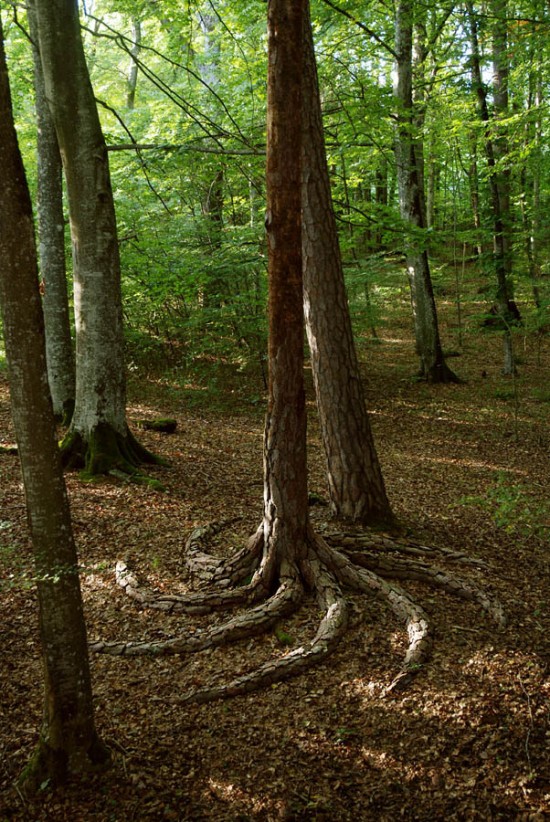 SCENTED BANNER NATURA KAIAK from Black Mamba on Vimeo.
Fabio
KNUCKLES | BLAKE - WHAT I LIKE from Paul Bryan on Vimeo.
Chivas by Eugenio Recuenco Director's cut from james sénade on Vimeo.
Gisele
Ian Hutchinson
jtownboy
Leigh Riley
Magdalena
OvertonGraphics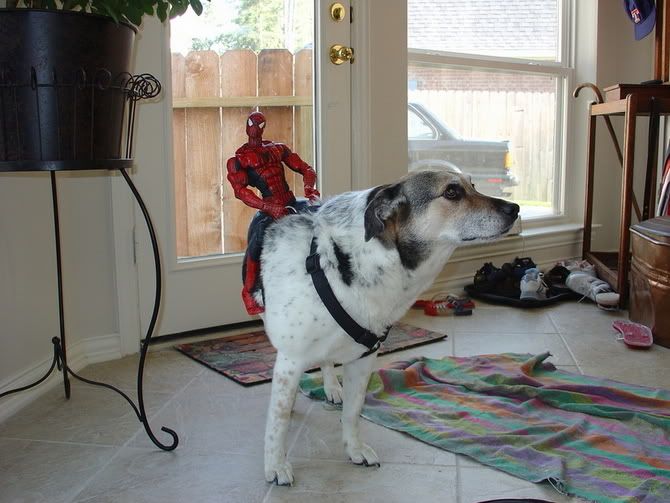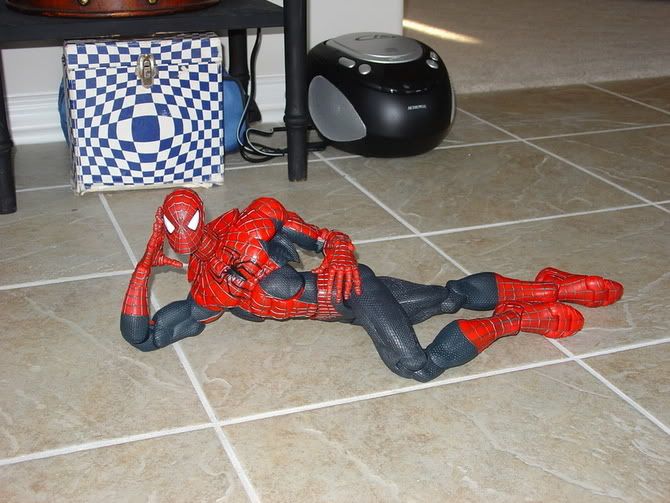 Robbadob
Roman Rütten
La Martina - A Love Story from Roman Rütten on Vimeo.
Yules Dee
Via Twitter
Send your suggestions via Twitter to http://twitter.com/abduzeedo using #abdz in the end of the tweet.
@Rodrok
@Aozan
QUALIA #01 from Desmond Leung ?? on Vimeo.
>
Durex Baby from Peter Ammentorp Lund on Vimeo.
@whoisleobs
@Marcos333
@djbennett999
Introducing Intrinsic Nature Art Group
Posted: 04 Jun 2010 08:37 AM PDT
Intrinsic Nature is an online art group consisting of a selected community of creative minds from around the world. They recently published their latest "Experiment", a collection of artworks & songs done by creatives from the art group. I put a couple of my favorites from this exhibition together for you.
<!--break-->
Enjoy their newest Chapter on IntrinsicNature.org


Posted: 04 Jun 2010 07:07 AM PDT
I will be posting some fresh free fonts every Friday, yes I know it's awesome. I will look forward to bring a lot of great fonts that will sure help you improve your typography work. Check out what I selected for you on the FFFF#51 and make sure to comeback for more next week.
<!--break-->
Click here to view all Friday Fresh Free Fonts
Ingleby
Bandung Hardcore
Kyrilla
Circula
by http://www.paragraph.com.au/
Posted: 04 Jun 2010 04:49 AM PDT
For this Sites of the Week we have selected some great sites such as Fox Classics and Atlantis. Also we're featuring the new Fully Illustrated's portfolio and much, much more! As usual we would love to hear from you, keep sending your suggestions to us and we will be more than happy to feature your site.
<!--break-->
You can keep sending me your suggestions via Twitter twitter.com/FabianoMe or twitter.com/abduzeedo, and include #abdz_sites in the message.

DESIGN / CSS
Tease is a web showcase of art directed design article and websites, from a digital art background breaking into web designs.
Featured TV Shows, Movies & Stars
APP / WEB APP
BuildorPro is a next generation web design tool that runs through your browser & fits your design work flow.
Makes Creating 3D Style Product Shots As Simple as Drag & Drop. Simply Download & load into Photoshop CS4 or CS5 and start creating your eBook cover, Software boxes & eCovers Today!
COMMUNITY / PORTAL / STORE
Tropical resort and hotel featuring a large marine habitat, marina, some water attractions, a spa, a casino, and a large conference center.
We provide various styles or arts to our customers to decorate the wall in order to flourish up the different rooms' walls, like bedroom, living room, kitchen, bathroom, children's room and even for season period.
STUDIO / PORTFOLIO / BLOG
Fully Illustrated is a small, award winning new media agency that specialises in just about every creative service you could wish for. It is owned and run by me, Michael Heald – an over enthused creative.
We're Bowtie. An interactive studio who loves to imagine. Our playground is a digital world where we cut loose designing, programming, and building. Each site, game and application we build is conceived, designed and crafted with the greatest of pride and care. We're in New York and Mexico City.
TEMPLATES
Great, very modern and Web 2.0 template for almost every type of business, from small few people sized company to big corporations. Excellent organized PSD files will make very easy to find every element of design and used only non commercial fonts won't give you any additional editing cost.
Color Paper was initially created by the DreamTemplate team for WordPress. This theme aims to combine visual appeal with clean typography and vivid design elements. It was created by them especially for Smashing Magazine and its readers. Which was later converted to a Drupal theme by Leow Kah Thong.
Beautiful Houses: Rodriguez Harvey in Chile
Posted: 04 Jun 2010 04:19 AM PDT
The idea in this series is to show beautiful and inspiring houses. Houses that are remarkable for its design, elegance, elements, concept or simply because they are beautiful. So if you like architecture, interior design and beautifully designed houses, you are at the right spot. Check out this week beautiful house and stay tuned for more...
This week, we present you the beautiful and elegant Rodriguez Harvey house.
The Rodriguez Harvey house is a project by Loi Arquitectos, an architecture firm founded in 2002 by Nicolas Loi Valenzuela - an architect from the Universidad de Chile and a Master in Architecture and Urban Draw from Harvard. Since 2002 the firm has developed projects from residential to business and already got several prizes and recognition from their work. This house, the Rodríguez Harvey project, is a great example of Loi Arquitectos excellent works. A beautiful and modern house that mixes wood, steel and glass to create an stunning place surrounding by nature at the beach. The nature around the house is dry and mainly composed by pines and other native plants, which gives the house a really particular view... that mixed with the ocean is the perfect scene for relaxing and enjoying the house's outdoors.
We found this house at Plataforma Arquitectura, and at moment I saw it, I decided to show it here for your guys. This project is really impressive. The way it mixes wood (dark on the outside and bright at the inside), steel and glass created an elegant and cozy place surrounding by nature, beautiful views and the ocean. This is for sure a great architectural project that allow you to enjoy a beautiful house, your privacy, a calm place and the nature! Totally approved. Check out Loi Arquitectos website for further details about this and other projects. See you next time. :)
s

Posted: 03 Jun 2010 09:13 PM PDT
Among all the existing creative movements, for me, one of the greatest and most beautiful is Art Nouveau. From time to time I run into some great pieces of Art Nouveau illustration at DeviantART, and I thought it would be nice to share with you.
<!--break-->
These were made by various artists, but each one of them know how to appreciate and also produce great pieces of this style. I recommend to all of you to visit their pages for more of their great work! They'll appreciate. I hope you all enjoy my selecion, and the beauty of a Art Nouveau illustration. Cheers! ;)
Tara Ryzebol
Cedric Poulat
Cyzra
phoenixelement
Katikut
Daniel
Rocktuete
John Tyler Christopher
Adele Lorienne S.
Razvan Sedekiah
r4design
Jackie Sullivan
Adam Hughes
Adam Hughes
Olga Ulanova
Lois van Baarle
Lois van Baarle
Lois van Baarle
Insightful Talks on Making Ideas Happen from the 99% Conference
Posted: 03 Jun 2010 07:26 PM PDT
Last Wednesday I was chatting to Cameron, one of Abduzeedo contributors and we were talking about lots of things when we talked about this idea of doing a live broadcasting with the whole Abduzeedo team, so we decided to do it to test how things would work, we just got everybody together and simply did it. It turns out to be a lot of fun and we will keep doing it especially because of the feedback and interaction we had with our readers and the design community.
One of the things I noticed with the questions and conversation with our readers and the Abduzeedo team was some doubts about freelancing or starting a business in the creative field. I believe everyone has questions about that, including me, and because of that I started looking for some answers reading books about the subject. There are amazing books talking about this matter, books such as Rework
, Crush It!
, Talent Is Overrated
and this new one that I am still reading called Making Ideas Happen: Overcoming the Obstacles Between Vision and Reality
by Scott Belsky. All these books are about doing, starting business and making ideas we have happen. There are great insights and examples.
Making Ideas Happen chronicles the methods of exceptionally productive creative leaders and teams – companies like Google, IDEO, and Disney, and individuals like author Chris Anderson and Zappos CEO Tony Hsieh – that make their ideas happen, time and time again.
Scott Belsky is the guy behind Behance, my favorite website out there to see what some of the top creative professionals are doing. He also runs, I think, a site called 99% - http://the99percent.com/ and organizes the 99% conference where successful guys talk about how they did something, or how they made their ideas happen. All the talks are really good but I decided to post 4 of them here on Abduzeedo because I believe they will answer some of the questions you guys asked us during the broadcasting.
Seth Godin: Quieting the Lizard Brain
Bestselling author and entrepreneur Seth Godin outlines a common creative affliction: sabotaging our projects just before we show them to the world. Godin targets our "lizard brain" as the source of these primal doubts, and implores us to "thrash at the beginning" of projects so that we can ship on time and on budget.
You don't need to be more creative, all of you are too creative.... what you need is a quiter lizard brain... - Seth Godin"
Threadless: The Do-First Work Ethic
Jeffrey Kalmikoff and Jake Nickell, the masterminds behind the hugely successful, crowd-sourced t-shirt design website Threadless, chart their changing working styles and mindsets throughout eight years of partnership. Their "Do-First Work Ethic" encompasses virtues like: staying scrappy, being 100% reactive to your community, embracing a DIY approach, learning from failure, and always (always) taking the first step.
Jack Dorsey: The 3 Keys to Twitter's Success
Jack Dorsey outlines three core takeaways from his experiences building and launching Twitter – and more recently – Square, a simple payment utility. 1) Draw: get your idea out of your head and share it, 2) Luck: assess when the time (and the market) is right to execute your idea, 3) Iterate: take in the feedback, be a rigorous editor, and refine your idea.
Scott Belsky: Don't Let Your Genius Go Unnoticed
Particularly in the creative world, there is a stigma around self-marketing. Many of us believe that our talents should speak for themselves. On the contrary, Behance founder Scott Belsky argues that we must take it upon ourselves to ensure that others recognize our strengths.
You don't need to be more creative, all of you are too creative.... what you need is a quiter lizard brain... - Seth Godin"
I highly recommend that you visit the 99% webiste for more information and to watch all videos. It is definitely worth checking them out.