---
Posted: 16 Apr 2010 01:28 PM PDT
This post is part of our daily series of posts showing the most inspiring images selected by some of the Abduzeedo's writers and users. If you want to participate and share your graphic design inspiration, just send us, via email, the image with the link from where you found it, also use "Daily Inspiration" in the subject, and don't forget to send your Abduzeedo username; or via Twitter sending to http://twitter.com/abduzeedo
If possible use the HTML code: <p class="imgC"><a href="Link to the page you found the image"><img src="Link to the Image" /></a></p>
Do you want to see all images from all Daily Inspirations? Check out http://daily.abduzeedo.com
al b sure
Alessio Radice
cesarmanuelroman
Color.
Edward McGowan
Fabiano
Life in 2050 Ident from FutureDeluxe on Vimeo.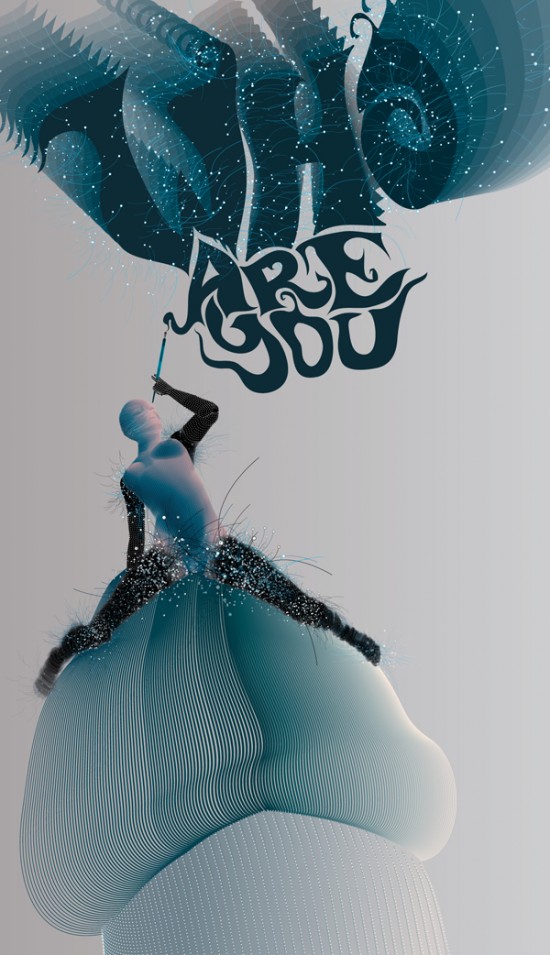 Fabio
Gisele
jtownboy
Kevin.Roodhorst
Meritz
neropece
niege borges
Paulo Granozio
ricardoFX
synthesys
Via Twitter
Send your suggestions via Twitter to http://twitter.com/abduzeedo using #abdz in the end of the tweet.
@RyoKikuchi
@allrox
@Marcos333
@Nervewax
Loan Shark from Nervewax on Vimeo.
Posted: 16 Apr 2010 11:21 AM PDT
For this Sites of the Week we have selected some great sites such as Navflow and Vtravelled. Also we're featuring the Brizk's portfolio and much, much more! As usual we would love to hear from you, keep sending your suggestions to us and we will be more than happy to feature your site.
<!--break-->
You can send me your suggestions via Twitter twitter.com/FabianoMe or twitter.com/abduzeedo, and include #abdz_sites in the message.

DESIGN / CSS
Primo Motif is a multi disciplinary creative communication agency. We specialize in website design, graphic design, and Logo design.
Midtsommerjazz 2010
APP / WEB APP
Need your site to be in good hands? Our code meets the Australian Web Awards standards for all categories - XHTML, CSS and Accessibility.
Quick and easy navigation testing for your mocks and wireframes. Navflow is a usability test for designers that helps analyse how people navigate around your applications and websites.
COMMUNITY / PORTAL
vtravelled is all about dreaming, sharing and planning travel. Sound like fun? Well, we believe travelling is and always should be fun. vtravelled exists first and foremost to help you imagine and fall more in love with travel; not only by yourself but more importantly with other passionate travellers. It's all about inspiration, inspiration, inspiration!
Since the alarm sounded at the 1993 Rio Conference, deforestation has unfortunately not diminished. 13 to 14 million hectares of forests disappear every year yet. Tropical forests are the most affected by this phenomenon. The causes of deforestation are mainly the conversion of forest to agricultural crops and the exploitation of timber. (via Google Translate)
STUDIO / PORTFOLIO / BLOG
As a professional freelancer with clients all over the globe, you might catch me working, playing, and mingling with other geeks in Melbourne, New York City, or Berlin.
WAKE UP : WALK OUT - We walk out, our leaders wake up | BeThatChange
TEMPLATES
Pixel Freaks is stylish and funky site template for creative people to run their portfolio and blog side by side.
Boast is a modern business design with a lot of shine & gloss. The theme includes some nifty jQuery touches, which is especially present in the awesome slider on the homepage, as well as the scrolling widget boxes. This is a definite contender for your business makeover.
Posted: 16 Apr 2010 07:37 AM PDT
I will be posting some fresh free fonts every Friday, yes I know it's awesome. I will look forward to bring a lot of great fonts that will sure help you improve your typography work. Check out what I selected for you on the FFFF#44 and make sure to comeback for more next week.
<!--break-->
Click here to view all Friday Fresh Free Fonts
Comfortaa
Cleopatra
by fontex
Giant Head
Rocko
Adobe Production Premium CS5 by Seagulls Fly
Posted: 16 Apr 2010 04:20 AM PDT
Seagulls Fly is one of the most creative studios I know, I simply love those guys and everything they do. They are from Rio de Janeiro, Brazil and are specialized in state-of-the-art manipulation, photo retouch, 2D and 3D illustration, animation, web design and post production. We have already posted about them but we have to feature their work for the Adobe's new Production Premium CS5.
Below you can see the video and the making of showing how they came up with the idea and all the creative process untill the beautiful outcome.
Adobe CS5 - Production Premium
Making of Adobe CS5 - Production Premium
Making of edited by Luciana Fintelmam
CREDITS:
Agency: Goodby, Silverstein & Partners
Producer: Yogi Graham
Creative Director: Keith Anderson
Art Director: Alex Lyman
Writers: Tom Carter and Steve Payonzeck
Production: Seagulls Fly
Writers: Anderson Gaveta, FlavioMac, Igor Maia, Luciana Jordão, Paulo Visgueiro
Director: FlavioMac
Producers: Luciana Jordão and Rafael Elia
Art Director: FlavioMac and Paulo Visgueiro
Concept Artists: Flavio Hoffe, Paulo Visgueiro, Renan Lima
3D Artists: Alan Camilo, Fabricio Moraes, Felipe Lobo, Felipe Luis, FlavioMac, Fernando Reule, Gabriel D'Orazio, Gustavo Schinner, Raoni Nery
Post-Production: FlavioMac, Fernando Reule
Music: Human
Sound Design: Henry Boy
Do not forget to visit Seagulls Fly website for more information about this project and also to check out their portfolio, be careful, you will spend hours over there due the awesomeness of their work.
Elegant and Creative Branding Works
Posted: 16 Apr 2010 03:30 AM PDT
Visual Identities or brands are the first contact people have with your company, it's like the image of your company how we see it at first sight, that's why a good visual identity is becoming very important. Today the user experience is what makes the difference and the best way to create this experience is through design.
In this post we will show you some elegant and creative brand works. These projects were selected browsing several others at Behance.
Muggie Ramadani runs a studio called shortened to MRDS. Specializing in clean, effective and well thought out design they always succeed in communicating well. The work speaks for itself, bold typography with strategically planned brand aesthetics. No one can be unimpressed by the work this studio puts out.
Project: KönigArchitektur
Project: Max Chocolatier
Denik Olenik is an independent brand developer based in Belarus. His style incorporates gorgeous colors with interesting geometric shapes. Structured and well planned identity work that is always recognizable. The work designed by Mr. Olenik is always more than impressive.
Project: Avivo
Project: Starbaltic
Robinsson Cravents is another independent designer who has a real talent for unique and outstanding logo design work. The brands he develops carry a strong unique style that is quickly drawing attention. A nice classic look with a clean modern approach.
Project: HRJ
Sam Gretti's Signature Slices
The Laboratory is an American studio run by three young professionals. The work is clean and consistent and always communicate perfectly without any loss. Their use of interesting materials makes some of their work a supremely outstanding example of practical modern design.
Project: Freq Nightclub
Project: Radioscope Networks
This articles was written and sent to us by Candice Coca. If you want to share your inspiration with us just send them via email to abduzeedo@abduzeedo.com. Thanks a lot Candice :)
Stunning Photography by Gordon McBryde
Posted: 15 Apr 2010 08:52 PM PDT
From bright, colorful pictures to that other side, darker and moody... photography passes by both extremes in a fraction of a second, and it's great how the same photographer gets to picture both ends just perfectly.
<!--break-->
I know this guy for some time now, and it came the time to tell the world about him. Gordon McBryde is an awesome photographer that takes some amazing pictures... he also makes some great manips from his images, that only turn his art into something even better. One thing that I've always thought about his work, is that it's just the thing people love to post on tumblr, and when you take a look at these, you're gonna probably relate to that. For more of his great pieces, visit his portfolio at DeviantART. I hope you all enjoy these. Cheers! ;)