---
Posted: 23 Apr 2010 01:22 PM PDT
This post is part of our daily series of posts showing the most inspiring images selected by some of the Abduzeedo's writers and users. If you want to participate and share your graphic design inspiration, just send us, via email, the image with the link from where you found it, also use "Daily Inspiration" in the subject, and don't forget to send your Abduzeedo username; or via Twitter sending to http://twitter.com/abduzeedo
If possible use the HTML code: <p class="imgC"><a href="Link to the page you found the image"><img src="Link to the Image" /></a></p>
Do you want to see all images from all Daily Inspirations? Check out http://daily.abduzeedo.com
al b sure
Arthur William
Daniel Lopez
jtownboy
Eugene Kim
Fabiano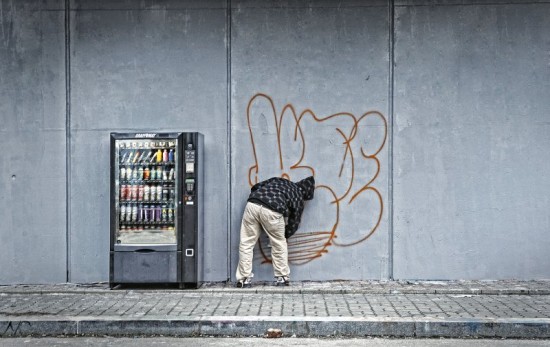 THE RAVEN - 720 HD from THE RAVEN FILM on Vimeo.
Fabio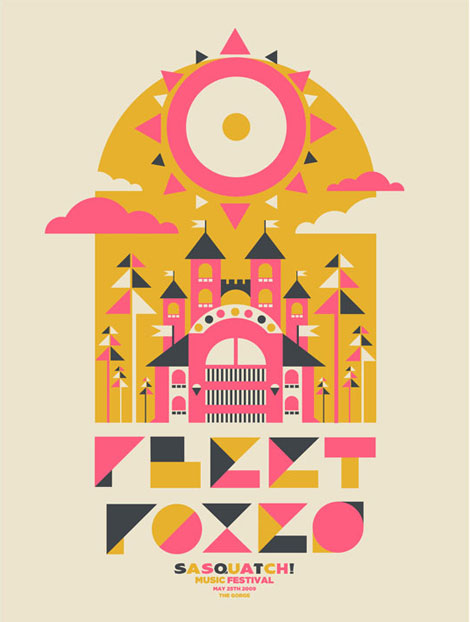 Mr.Burton's Rabbit hole from UnitedFakes on Vimeo.
Gisele
Jeroen van Eerden
luxo
ricardofx
Sam
tales2tell
tarek
Via Twitter
Send your suggestions via Twitter to http://twitter.com/abduzeedo using #abdz in the end of the tweet.
@Rodrok
@djbennett999
@psdfan
@allrox
@thirddesign
Posted: 23 Apr 2010 06:50 AM PDT
I will be posting some fresh free fonts every Friday, yes I know it's awesome. I will look forward to bring a lot of great fonts that will sure help you improve your typography work. Check out what I selected for you on the FFFF#45 and make sure to comeback for more next week.
<!--break-->
Click here to view all Friday Fresh Free Fonts
Calligraphy
Diner
Galileo
Spin Cycle
Sites of the Week #99 - Flash-Filter Giveaway
Posted: 23 Apr 2010 05:22 AM PDT
For this Sites of the Week, we have a special edition with a giveaway from Flash-Filter, I'm sure you'll love it! Also we have selected some great sites such as Precinkt and VP Factory. As usual we would love to hear from you, keep sending your suggestions and don't forget to enter to the giveaway!
<!--break-->
About Giveaway
Flash-Filter.net are interested in knowing something: Which effect you like the most? Post your answers in the comments below and we will pick 3 to win the packs called Bundle v3.0, witch contains a bunch of amazing effects that you can check out here: Cool effects from flash-filter.net.
Flash-Filter.net offers sophisticated Flash effects, without using a line of code. Perfect for designers who wants to get the project done fast. Besides the bestseller Flash Ripple Effect, Flash Waving Flag Effect, Mask Transition Effect and 3D Cube Effect we offer a lot of other (standalone and transition) effects. You can find the complete list here: flash-filter.net.
You can send me your suggestions via Twitter twitter.com/FabianoMe or twitter.com/abduzeedo, and include #abdz_sites in the message.

By using Gunwallet.com you will securely, digitally, save vital information. Responsible gun ownership means practicing behaviors that prevent injury, theft, and death.
VP Factory is an easy-to-use video platform for your website, blog, Facebook, MySpace and more. Start publishing and managing online video in 5 minutes. It's FREE!
APP / WEB APP
Flash Moto CMS is a revolutionary Flash content management system aimed at Flash developers and designed to simplify the publication of Web content to Flash websites.
Create music links that make it easy to share music for free with your friends.
COMMUNITY / PORTAL
Precinkt features places to visit in specific areas all around the world. It draws on local knowledge, astute observers, talented photographers, word on the street and miraculous finds to map out just how to spend your time.
Advanced user interface brings a whole new experience to online task management.
STUDIO / PORTFOLIO / BLOG
We truly believe we are the luckiest people on the face of the earth. Everyday we get to dive face first into our obsession: Designing amazing websites for growing businesses. We love this stuff! This is our passion and we think you'll agree that the results show in our wor
Hi, my name is Roger and I call myself a New School Designer which means I set great value on clear shapes, colors and typography.
TEMPLATES
Europa is an excellent compromise among the conflicting requirements of novelty, simplicity, elegance and function; designed to promote anything from a corporate business to a portfolio site..
Diarise showcases your company/organisation's events in a neat home page tabber, along with past events, or featured posts in a slick scroller. Easily add events straight to your calendar application and link your events to booking forms.
Beautiful Houses: Casa Kimball in the Domincan Republic
Posted: 23 Apr 2010 03:33 AM PDT
Following the success of Fabiano's article 'One of the Most Beautiful Houses I've Ever Seen' and also some requests from our readers, we are proud to announce a new post series here at Abduzeedo, a series about Beautiful Houses. The idea in this series is to show beautiful and inspiring houses. Houses that are remarkable for its design, elegance, elements, concept or simply because they are beautiful. So if you like architecture, interior design and beautifully designed houses, you are at the right spot. Check out this week beautiful house and stay tuned for more...
This week, to start our series, we present you the amazing Casa Kimball.
Casa Kimball is a house located in the Dominican Republic. A place designed by Rangr Studio, an internationally published architectural design firm with experience in a variety of project types, scales and countries. The house is for sure really beautiful and wonderfully designed. The lines of the construction, the mix of elements, the huge spaces and the big windows/doors gave even a greater look to an already perfect located place, with amazing views. With its glass doors, the house's interiors kind of mix with the exteriors, giving the house a nice and natural lightning system and also allowing the breeze in with no barriers when needed. The pool with its infinite edge line that seem to merge into the ocean is also very unique and inspiring.
Well, I could write much more about this place but I believe that the images will speak for themselves, so sit back and enjoy! And to read further details about this project go to http://www.rangr.com/Casa_Kimball. See you next time. :)
And as for all these beautiful photographies, they are all made by Paul Warchol.
Posted: 22 Apr 2010 08:50 PM PDT
As a child, I remember my older brothers going to skate, and I used to find those skateboards pretty awesome. It's incredible how those old school skateboard designs were so darn cool...
<!--break-->
Today we get to see a bunch of really well designed boards, but most of it doesn't have that same spirit of coolness, rather than just "well designed" or pretty. I vote for more old school design nowadays. These are all from the collection of some guy (I didn't find his name), and there are a bunch more at his site, so you should really go there check them out. I hope you enjoy these, and if any of you out there designs skates, please, remember these the next time you do your thing. Cheers! ;)


This is modern design, but it's sweeeet.