---
Posted: 20 May 2010 02:06 PM PDT
This post is part of our daily series of posts showing the most inspiring images selected by some of the Abduzeedo's writers and users. If you want to participate and share your graphic design inspiration, just send us, via email, the image with the link from where you found it, also use "Daily Inspiration" in the subject, and don't forget to send your Abduzeedo username; or via Twitter sending to http://twitter.com/abduzeedo
If possible use the HTML code: <p class="imgC"><a href="Link to the page you found the image"><img src="Link to the Image" /></a></p>
Do you want to see all images from all Daily Inspirations? Check out http://daily.abduzeedo.com
2D
Ankur Patar
César Franjul
Corvin
degobi
Fabiano
Fabio
Gisele
KosXl
Lisa May
Mauricio Cardoso
PhilipSzrama
Splice from Philip Szrama on Vimeo.
TyroneMichael
Via Twitter
Send your suggestions via Twitter to http://twitter.com/abduzeedo using #abdz in the end of the tweet.
@Rodrok
@solemone
@allrox
@djbennett999
Amiga VS PC from
@demarcofonseca
@alemdasideias
@Aozan
ELLE Fashion Show: Runway Visual from Isha Hening on Vimeo.
Donots – Forever Ends Today from YOU ME AWESOME on Vimeo.
@tiagobenevides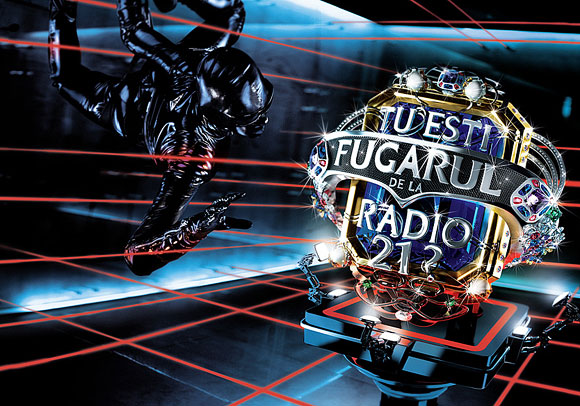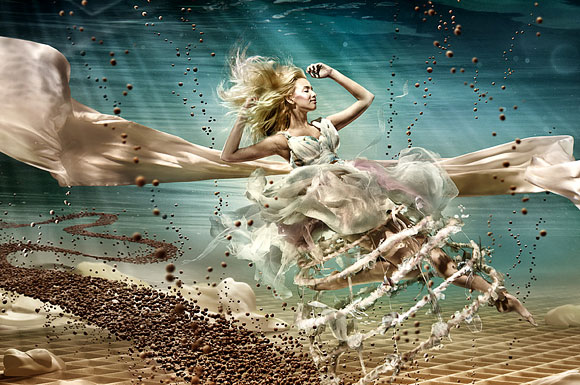 @daniel_nelson
@issapaz
@Marcos333
The Luminarium Chapter 10: Legendary
Posted: 20 May 2010 01:53 PM PDT
And again, after a few months, the art group "The Luminarium" has published it's newest exhibition called: Legendary. "Think outside the box and create something incredible" could have been their motto. One tip for the next issue: We'd like to see more designs.
<!--break-->
Enjoy their newest Chapter on theLuminarium.net

"The Luminarium is proud to release it's tenth exhibit: Legendary. The word Legendary brings many things to mind, and we feel that our artists have portrayed that feeling in many creative and unique ways. Legendary is also going to be Luminarium's last themed exhibit in the near future, with the next several exhibits being exclusively freestyle." - The Luminarium
Here are my personal favourites of this beautiful exhibition.
Posted: 20 May 2010 07:43 AM PDT
There is nothing better than to enjoy a sunset on a nice place, relax and watch live the beauty of nature. It's even better when you have a camera to snap some shots of this great moment, and this is what we have here, a collection of the most beautiful sunset photography from all over the globe.
<!--break-->


by /\ltus


by kev747


by B?n


by salomon10


by msdstefan


by vrama


by Harpo42


by Jill Clardy


by aha42


by Rosino


by sperimental


by Symoto


by jdizzy92


by Tomasito.!


by 5ERG10
Photo Booth Mask by Mark Pernice
Posted: 20 May 2010 07:05 AM PDT
Mark Pernice's portfolio is full of clever pieces, but one project in particular which caught my attention immediately was his Photo Booth mask.
Using Apple's Photo Booth application as inspiration, the idea was to take the 2D image that it manipulated and create a tangible face in a real environment, then in turn bring it back into a 2D image. Using Photo Booth on the mask itself may create some sort of paradoxal shift where I cease to exist.
I'd love to see him (or anyone, really) try out some of the other effects on Photo Booth. So much fun! Be sure to check out the rest of Mark's work and let me know what you think via twitter!
Posted: 20 May 2010 03:12 AM PDT
A jack-o'-lantern is typically a carved pumpkin. It is associated chiefly with the holiday Halloween, and was named after the phenomenon of strange light flickering over peat bogs, called ignis fatuus or jack-o'-lantern. In a jack-o'-lantern, typically the top is cut off, and the inside flesh then scooped out; an image, usually a monstrous face, is carved onto the outside surface, and the lid replaced. At night, a light is placed inside to illuminate the effect - Wikipedia.
I know we are far from Halloween, but after seeing several pictures of pumpkin art, with so many different characters and designs that I had to create a post with them.
chaoskomori
joh-wee
spikewolfwood
joh-wee
kamose
ceemdee
yoshi-warrior
joh-wee
vampirehimora
zohnii
myaen
joh-wee
kamose
revelation-six
punkbouncer
faerlyte
mediaklepto
ibethepirate
7anya
ego-sum-mihi
And the funniest:
mdcrinos
Posted: 19 May 2010 08:11 PM PDT
The Logo Design series is up and running! We're thinking ahead and we want to find new ways to sort these listings. Last week we had an awesome World Cup post... today it's all about the Monoblock! Monoblocks are those logos with no separated elements: they all stick together, in a block.
<!--break-->
As usual, we'll search for logos in these galleries: Logopond, Logo Faves, Logo Moose, Logo from Dreams, Logo Gala, WS Logos, The Logo Mix and Wolda. We hope you all enjoy our selection! Cheers. ;)
PS.: Got cool ideas for sorting? Tell us! ;)