---
Posted: 21 May 2010 12:46 PM PDT
This post is part of our daily series of posts showing the most inspiring images selected by some of the Abduzeedo's writers and users. If you want to participate and share your graphic design inspiration, just send us, via email, the image with the link from where you found it, also use "Daily Inspiration" in the subject, and don't forget to send your Abduzeedo username; or via Twitter sending to http://twitter.com/abduzeedo
If possible use the HTML code: <p class="imgC"><a href="Link to the page you found the image"><img src="Link to the Image" /></a></p>
Do you want to see all images from all Daily Inspirations? Check out http://daily.abduzeedo.com
2D
3r1c
al b sure
Andre00x
buuuud
danizconcept
Design Philled
Eugene Kim
Fabiano
Fabio
Felipe Guga
Flipo
Florian Nicolle
Gisele
The Ten Commandments - motion (kinetic) typography from Vit Ryznar on Vimeo.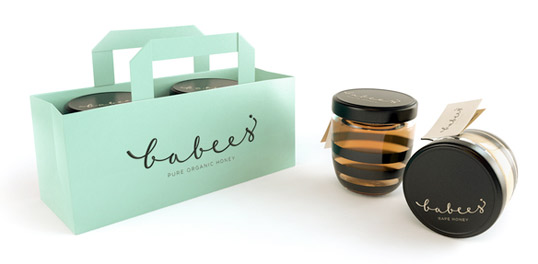 guidossin
Haaghun
Henry Hingst
Javi Rodriguez (LobuloDesign)
Jim OneFiveEight
Juan Bedolla
Super from Juan E Bedolla on Vimeo.
Kliment
LisaB
M.a.Raihan
Marc Scherer
Oliver Hibert
Phil Shafer
Simon Duhamel
TalkingBear177
TyroneMichael
Via Twitter
Send your suggestions via Twitter to http://twitter.com/abduzeedo using #abdz in the end of the tweet.
@bodimn
@tspotpl
@ewynn91
@steihl
@allrox
@tiagobenevides
@alemdasideias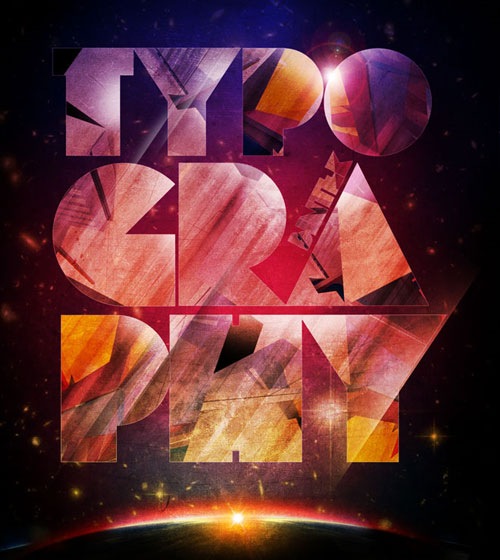 Posted: 21 May 2010 07:45 AM PDT
I will be posting some fresh free fonts every Friday, yes I know it's awesome. I will look forward to bring a lot of great fonts that will sure help you improve your typography work. Check out what I selected for you on the FFFF#49 and make sure to comeback for more next week.
<!--break-->
Click here to view all Friday Fresh Free Fonts
Steiner
Doulos
Chopin Script
by Diogene
Ursa
by Jim Pearson
Sites of the Week #103 - FlashMoto CMS Giveaway
Posted: 21 May 2010 05:44 AM PDT
For this Sites of the Week, we have a special edition with a giveaway from FlashMoto, I'm sure you'll love it! Also we have selected some great sites such as Openfield Creative and dConstruct 2010. As usual we would love to hear from you, keep sending your suggestions and don't forget to enter to the giveaway!
<!--break-->
About Giveaway
FlashMoto.com is giving you guys 2 Free licenses of FlashMoto Flash CMS. To participate just drop us a comment below and tell us in a few words what is your site and why you need the FlashMoto CMS. We will pick 2 to win this amazing CMS and next friday we will announce the winners.
About FlashMoto
FlashMoto.com is the leading provider of an innovative Flash content management system that allows creating fully editable, extensible and SEO friendly Flash websites of different complexity levels, starting from online business cards to full-fledged portals or complex corporate applications. The website is controlled just like a standard CMS but with the extras that Flash offers.
FlashMoto CMS enables users to update their websites with a friendly WYSIWYG environment and all of the changes can be applied at runtime. It provides a set of tools and built-in components for video and image galleries creation, video and MP3 player embedment and custom modules and widgets integration. Moreover, FlashMoto offers a stunning collection of quality and original Flash CMS templates with already integrated FlashMoto control panel.
With FlashMoto you get an opportunity to create a professional Flash CMS website without any limitations in animation and effects. And the final result will only depend on your fantasy!
Also, you can send me your suggestions via Twitter twitter.com/FabianoMe or twitter.com/abduzeedo, and include #abdz_sites in the message.

DESIGN / CSS
Openfield is a creative solutions company that cultivates connections between brands and audiences. We translate our clients' strategy through a blend of design strategy and technological expertise applied to five core capability groups: brand identity, web design and development, digital marketing and social media, motion and video design and coordinated collateral systems.
Joyent's integrated stack of enterprise-class Smart Technologies improves application performance, solves capacity problems and reduces costs for business-critical applications.
APP / WEB APP
With a really cheap hardware, any mobile conversation can be spied in minutes. Ask Obama, French and German government if their Blackberry email was secure. Did it really exist in the market a secure mobile solution unifying so many communication services?
Square. Accept payments everywhere.
COMMUNITY / PORTAL / STORE
Now in its sixth year, dConstruct 2010 brings together leading industry figures to explore the power of design thinking and show how we can all become just a little bit more creative.
Helps you find someone in your neighborhood who is willing to lend or rent you something that you need.
STUDIO / PORTFOLIO / BLOG
Interactive and Multimedia agency in Buenos Aires, Argentina.
Zaum & Brown was formed to offer cost effective design solutions to struggling artists and charities from all cultural backgrounds.
TEMPLATES
Finally a theme to promote or sell your apps, either for iPhone or other platforms. This theme will show the features of your app in a featured slider, and also make it possible to promote it further via the modular homepage layout.
Greatio is a Premium Wordpress Theme, best suited for Business, Portfolio, Interior and Architecture sites. It comes with some JQuery scripts which makes it better view. Also 3 color theme available (Red, White and Wood).
Beautiful Houses: Ravine House in Toronto
Posted: 21 May 2010 03:26 AM PDT
Following the success of Fabiano's article 'One of the Most Beautiful Houses I've Ever Seen' and also some requests from our readers, we are proud to announce a new post series here at Abduzeedo, a series about Beautiful Houses. The idea in this series is to show beautiful and inspiring houses. Houses that are remarkable for its design, elegance, elements, concept or simply because they are beautiful. So if you like architecture, interior design and beautifully designed houses, you are at the right spot. Check out this week beautiful house and stay tuned for more...
This week, we present you the awesome Ravine House.
Ravine House is a project by Drew Mandel Design, which was established in Toronto in 2004. Their projects include residences, commercial and residential interiors, landscapes, a small office building and product design. Ranging from personal objects to city fabric, the design intent is always the development of a place or thing connected to, and reflective of, its context and client. This replacement residence is referred to as Ravine House, as it is both oriented around and fundamentally concerned with its wooden ravine setting. The ground floor steps down to follow the sloping site topography, resulting in one-and-a-half-height spaces at the ravine edge. Glass walls define the interior and exterior. A steel structure permits spaces to be cast into the ravine and allows oversized sliding glass and mahogany panels to provide direct access and a real connection to the exterior.
I discovered this beautiful house last week at the premier of the movie Chloe here in Brazil. I have to say that the most interesting thing in that movie was definitely this amazing house... As soon as I got out of the theater I 'googled it' to discover more about the house to show it here to you. I sent an email to Drew Design and got a kind reply. This house is really beautiful, stylish and elegant! I loved it. Make sure to visit Drew Mandel Design website for further projects. And check out the movie to see more of this awesome project! See you next time. :)
Video of the Week - Japan: Heartbeats of Time by Trey Ratcliff
Posted: 21 May 2010 03:20 AM PDT
I spend a lot of time thinking about the way memory and sight work together. I don't think we remember in "pictures" or long videos... but something in between. Perhaps we also sense, at times, more than 30 fps, and unexpected parts of the brain fire when we are presented with certain objects and forms.
If you want to know more about how I made this, see my "Stuck In Motion" page.
Below the video, I have placed some of my favorite works from Japan. If you want to find out more about how I made these, see my free HDR Tutorial.
I've been working on this video for the past while. I hope you enjoy it.
Japan - Heartbeats of Time from Trey Ratcliff on Vimeo.
Super Stylish Illustrations by Mike Mitchell
Posted: 20 May 2010 10:32 PM PDT
There are some illustration styles that absolutely awe me for its coolness. One of these "styles" is when you take cute things and then you grunge it. I don't know if that's a good explanation, but I guess that's exactly what Mike Mitchell does.
<!--break-->
I find these totally awesome and stylish... so I just had to share them with you! Mike Mitchell knows exactly what it takes to make grungy/cute illustrations, and that's why I like these so much. For more of his awesome work, you may visit his deviantART page or his website. I really hope you all enjoy these! Cheers. ;)