---
Posted: 03 Jun 2010 02:45 PM PDT
This post is part of our daily series of posts showing the most inspiring images selected by some of the Abduzeedo's writers and users. If you want to participate and share your graphic design inspiration, just send us, via email, the image with the link from where you found it, also use "Daily Inspiration" in the subject, and don't forget to send your Abduzeedo username; or via Twitter sending to http://twitter.com/abduzeedo
If possible use the HTML code: <p class="imgC"><a href="Link to the page you found the image"><img src="Link to the Image" /></a></p>
Do you want to see all images from all Daily Inspirations? Check out http://daily.abduzeedo.com
2D
2escape
al b sure
Aleksander Shevchuk
atone
Auré
Best Bookmars
Davide Bianca
Start The Change Teaser - Tech Breakdown from Saizen Media on Vimeo.
Diego
Eugene Kim
Fabiano
Heartless: The Story of the Tin Man from Brandon McCormick on Vimeo.
Fabio
Countdown - 5 Seconds Project from Tridente Brand Firm on Vimeo.
Felipe Vincensi
Franklin Lam
Gisele
instrumental video nine from beeple on Vimeo.
One Day on Earth Participant Trailer from One Day On Earth on Vimeo.
Jordan Lackey
Josh Semans
jtownboy
Laura Burk
MiguelArt
OvertonGraphics
Papakilla
Petar Pavlov
Spencer T. Lewis
suprman79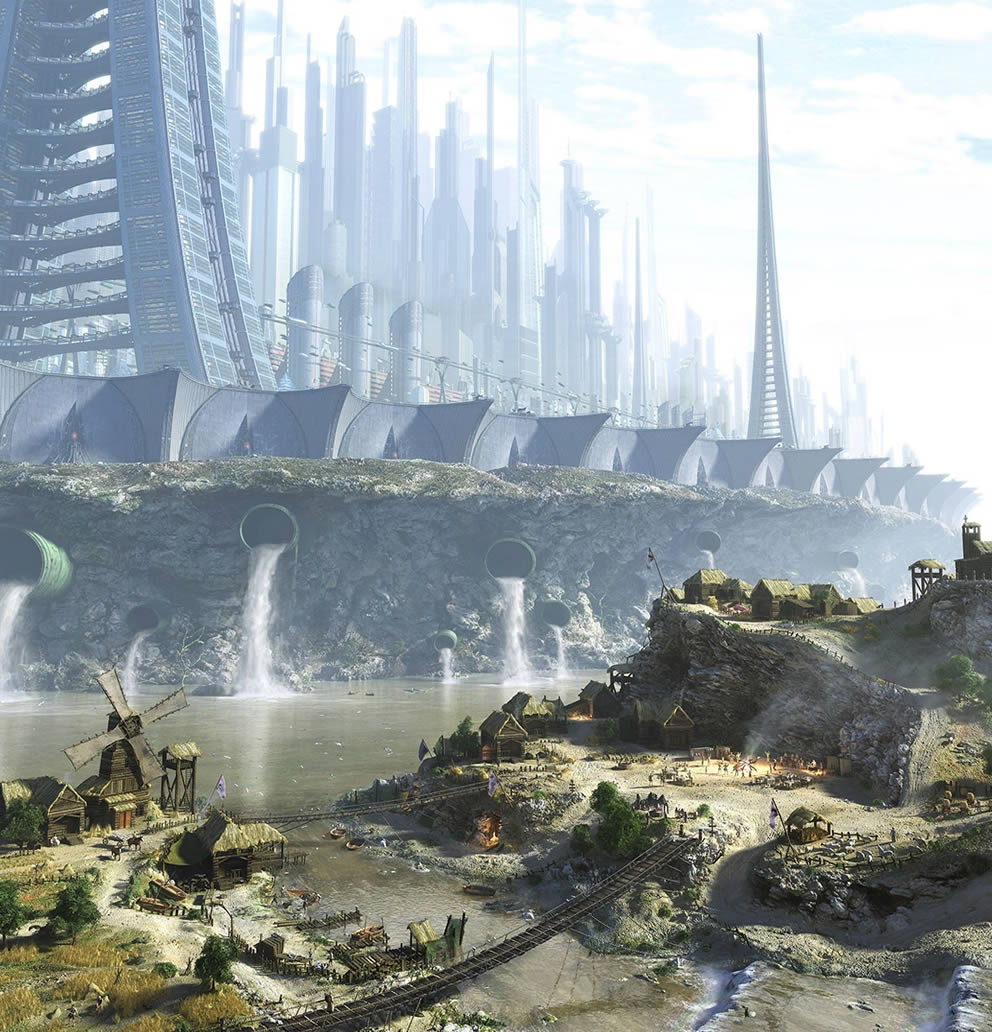 tema.hochich
Tschai
Tyrone Michael
UrbanCalligraphism
vr90
Via Twitter
Send your suggestions via Twitter to http://twitter.com/abduzeedo using #abdz in the end of the tweet.
@paulogranozio
@Rodrok
@moinid
Aol Phase 02 from Universal Everything on Vimeo.
@nbirckel
@daniel_nelson
@vivisektor
@nenuno
AGE - The New Exhibition by EvokeOne
Posted: 03 Jun 2010 07:07 AM PDT
From the psychedelic abstract works of James Merril, to the energetic scenes captured by our featured artist Aaron Campbell, to the sublime photographs of Linus Leandersson, you're in for a visual feast accompanied by the ambient soundscapes of our audio director, Keith Alban, and many other Evoke musicians. Bring the colors, bring the noise, bring on the new age!
<!--break-->
A monumental release. One full year in the making. AGE doesn't represent merely another step down the same path; on the contrary it is an exhibit expressively characterizing the paradigm shift within the collective. All the pent up energy, the motive force behind the recent changes in our group were channeled simultaneously into one hundred of the most drop dead gorgeous works we've ever produced — Ted Yavuzkurt
Check out more about the XXII Age Exhibition


LM-N by Aengus Tukel and James Merrill


Singularity by Nick Taylor and H. Dyst Winterson


Age is just a number... by Berthjan Achterop


Baltimore City tap water by James Merrill


The Next Generation by Aaron Campbell


Probabilities by Ewald Anthonie De Bruijn and Olli-Pekka Jauhiainen


Spells and Experience by Fab Rosco


Jess the bird by Fernando Rodríguez


I wish you love by Zukow Maxim


Welcome in the new age by Andrea C.


Alpha & Omega by Marcin Stryczek


We Have Never Been Modern by Rob Shields


Alernate age by Leroy François
Posted: 03 Jun 2010 06:31 AM PDT
Saad Moosajee is freelancer illustrator and Art Director from England but currently living in Denver, CO, United States. Saad is a great friend of ours and has contributed a lot with the blog with wallpapers, opinions and inteview. Now he has just updated his website with awesome new works that had to be featured here on Abduzeedo.
For more information visit Saad's website at http://saadart.com/
I am still pretty influenced by surrealists like Dali and Magritte but less than I was before. These days I get more inspired by my surroundings, especially tagging & graffiti and artists like Banksy.
My Darkest Day
Thousands of Apps
At Twilight
Saad's work has been exhibited in multiple galleries and published in a multitude of magazines and books. He has also served as the Creative Director of slashTHREE.com for over 2 years, and is also a member of The Keystone Design Union.
361 Degrees pt 2
You Are We
The World Collabs #2 - with Bechira Sorin
Posted: 02 Jun 2010 09:28 PM PDT
Abduzeedo takes pride in being one of the worlds leading design blogs. Having interviewed a bulk of the most infamous creative geniuses, we want to use our potential to introduce a new star on the Abduzeedo stage …YOU.
<!--break-->
This is our second contest for The World Collabs. Our new cutting edge Abduzeedo collaboration project, which will give you the possibility to collaborate and compete with the worlds leading designers and artists.
What is "The World Collabs"?
"The World Collabs" will give you the possibility to work with PSD files of established artists. TWC gives you a secret in-view in the workflow of the stars and catapults you miles forward in your journey to design heaven. This way you learn to practice with different shapes, backgrounds, patterns brushes and new styles.
Every month we will offer you an unfinished piece of an experienced and accredited graphic designer to the world.
The piece will be unfinished, so you can complete the PSD-file with your very own style. This way every month you can collaborate with the best designers of the world. The final pieces will be judged by the Abduzeedo Team and the artist himself. The three best works will be rewarded with prizes.
Prize
1. $ 100 (send via PayPal) & an approval for an original collaboration with the artist
2. A Single Version of image editing program Pixelmator (worth 59 $)
3. A Copy of the Logo Book "Lords of Logos" (worth 55 $)
Artist of April: Bechira Sorin
I am very proud to present the artists for our second Collaboration post: Bechira Sorin. A 30-year-old awarded graphic & multimedia designer, with a bachelor degree in fine arts, multimedia techniques & new media. With more than 8 years of experience as a designer and as an Art Director he is now Creative Director at slashTHREE artgoup, Art Director at X3 Studios and member of The KDU.
I'm always looking for self improvement and I'm willing to experiment new possibilities of expressing myself trough any process of visual communication, from traditional techniques, to digital ones.
It is absolutely important that you visit his website BechiraSorin.com
Take part at the contest
This is an independent design contest with endless possibilities to finish this piece. There are just three simple steps to take part.
1. Download the PSD-File
2. Push your creativity beyond boundaries and finish the design
3. Send the link or the final image to aloa[at]abduzeedo.com or @obstgemuese
Remember:
- Last day of submitting is June 25
- Don't change size, but free to rotate the image
- Leave the logo, so we recognize it as an application
- Let us see that it's an collaboration. We will award you for your ability to work with someone elses design
Featured Design - June


Download the .PSD file here
Want to be the next featured artists?
You think you are skilled enough to be the featured artist for the next months TWC. We follow some simple rules, when choosing a new piece.
- You are an energized designer with lot of motivation
- Your designs have your very unique style
- You only use files which are completely copyright free
If you are interested, please write an email to aloa[at]abduzeedo.com
Posted: 02 Jun 2010 08:00 PM PDT
The Logo Design series is up and running! We're thinking ahead and we want to find new ways to sort these listings. Last week we had the second part of our Monoblock logos post... today it's all about skulls! These were kinda hard to find.
<!--break-->
As usual, we'll search for logos in these galleries: Logopond, Logo Faves, Logo Moose, Logo from Dreams, Logo Gala, WS Logos, The Logo Mix and Wolda. We hope you all enjoy our selection! Cheers. ;)
PS.: Got cool ideas for sorting? Tell us! ;)
Watch Flash content on your mobile device...without Flash!
Posted: 02 Jun 2010 01:49 PM PDT
This could be a game changer, a way around that pesky nuisance of not being able to view Flash on your mobile device, and a big middle finger to the squabble between Apple & Adobe. Smokescreen is a new app (javascript code? or whatever) that will allow you to convert your Flash file into HTML5/Javascript content. That's right, no more Flash plugin needed and viewable on any device that supports HTML5 & Javascript (hello iPhones & iPads). Even better yet, Smokescreen will be open source and free! I can't wait to start using it.
Check out this demo on the iPad:
Smokescreen - iPad demo #1 from Chris @ RevShockAds on Vimeo.
See more demos on their website