---
Posted: 14 Jun 2010 02:46 PM PDT
This post is part of our daily series of posts showing the most inspiring images selected by some of the Abduzeedo's writers and users. If you want to participate and share your graphic design inspiration, just send us, via email, the image with the link from where you found it, also use "Daily Inspiration" in the subject, and don't forget to send your Abduzeedo username; or via Twitter sending to http://twitter.com/abduzeedo
If possible use the HTML code: <p class="imgC"><a href="Link to the page you found the image"><img src="Link to the Image" /></a></p>
Do you want to see all images from all Daily Inspirations? Check out http://daily.abduzeedo.com
2D
al b sure
Alexandre Trevisan
Best Bookmarks
Dews Designs
eDsanca
Edward McGowan
Eugene Kim
Fabiano
Particle collection from Matthias Müller on Vimeo.
Audio visual Halo from Matthias Müller on Vimeo.
Vestige - Siggraph CAF 2009 Opening version from Florian Witzel on Vimeo.
Fabio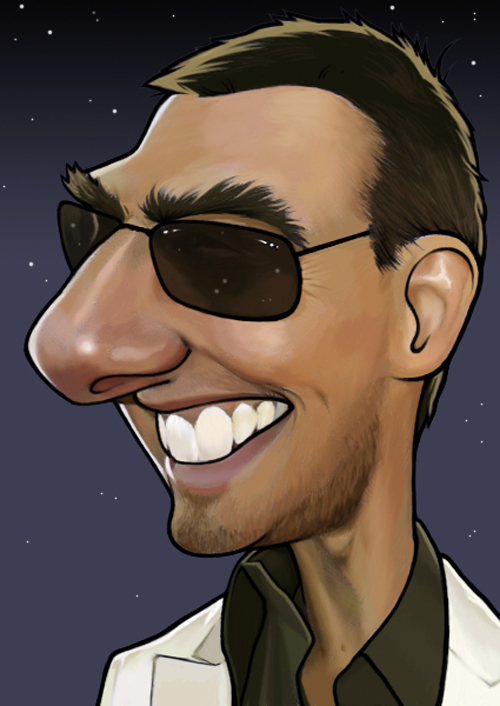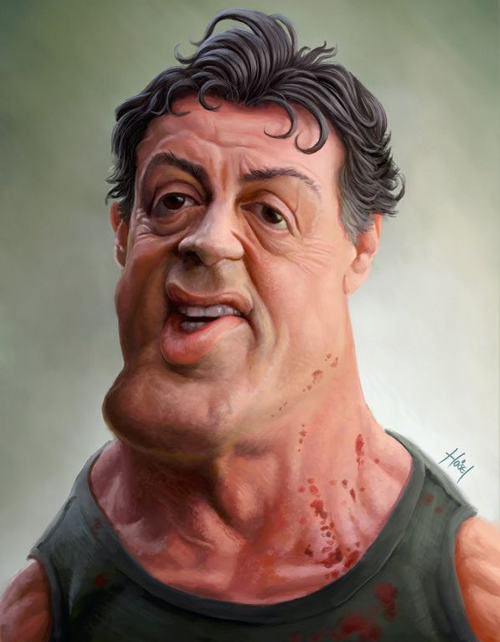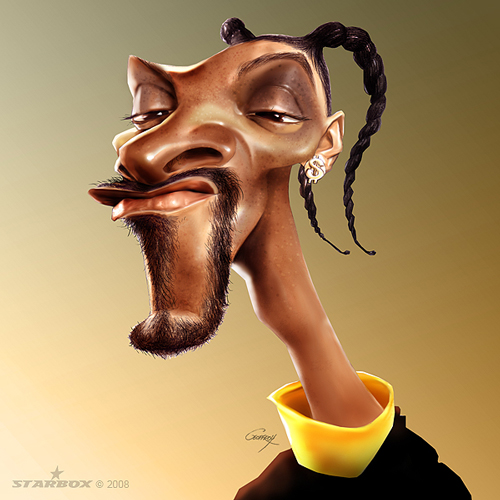 Gisele
hangmaniak
jego0320
Jordan Lackey
jtownboy
Pictual
suprman79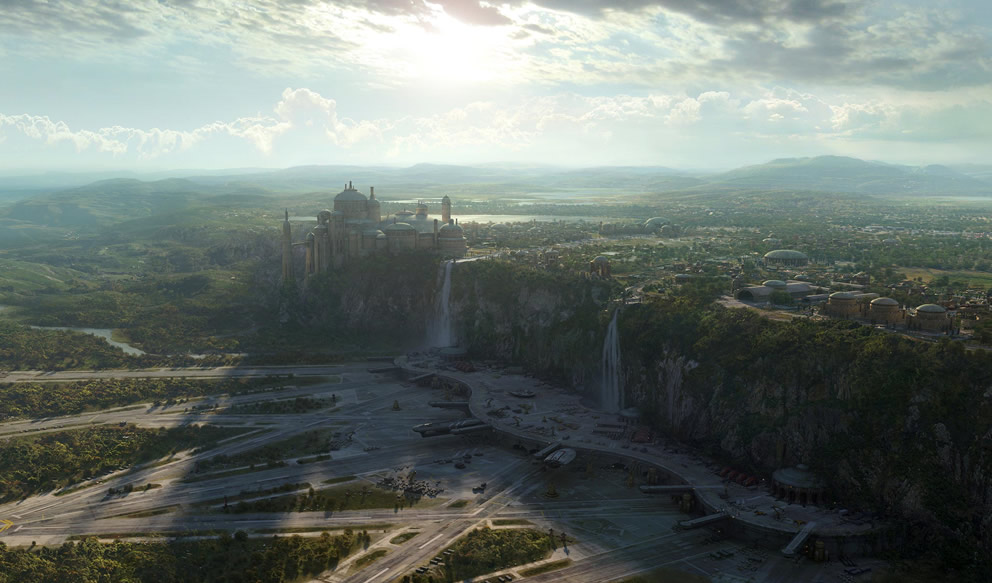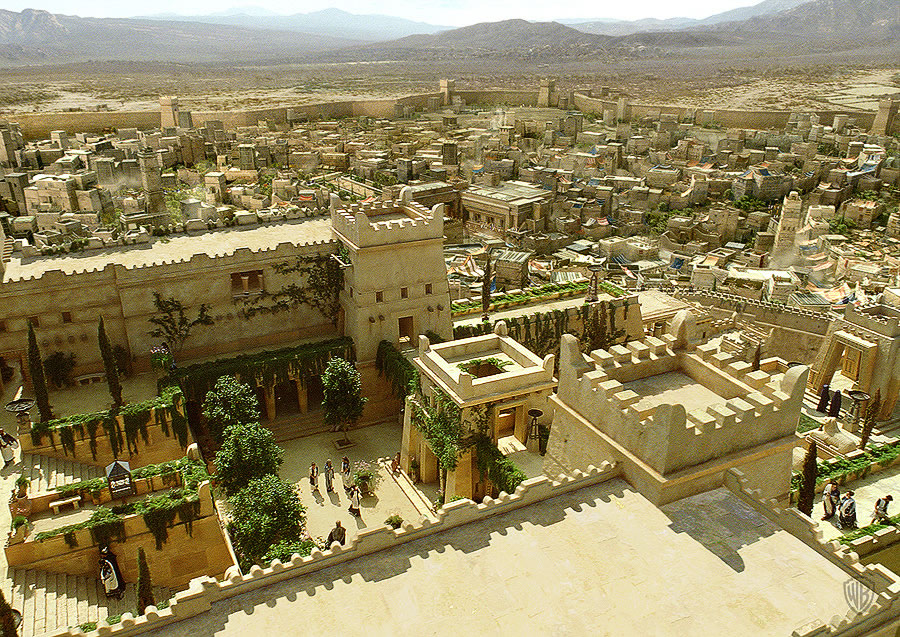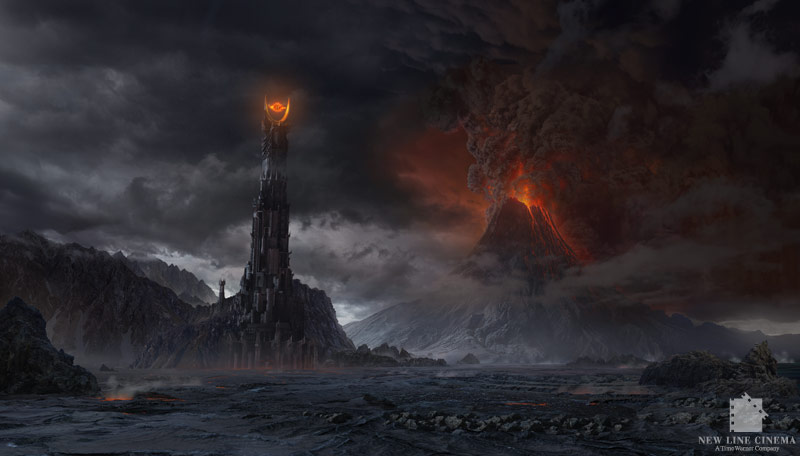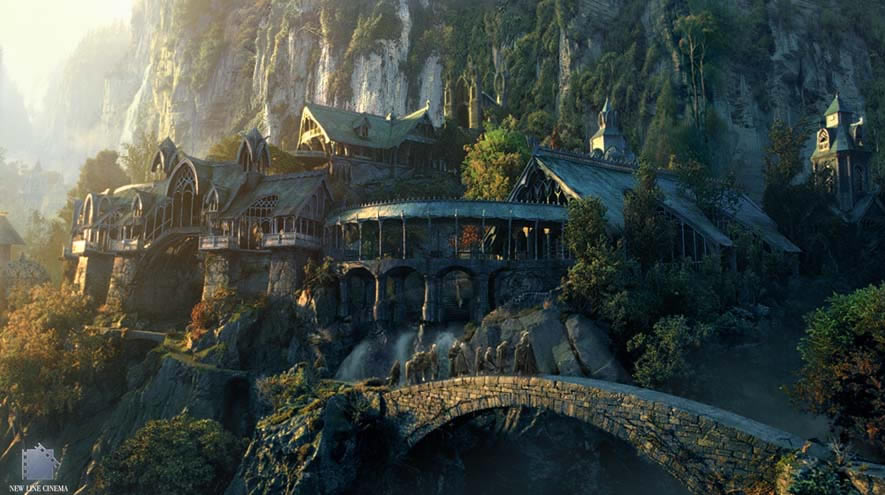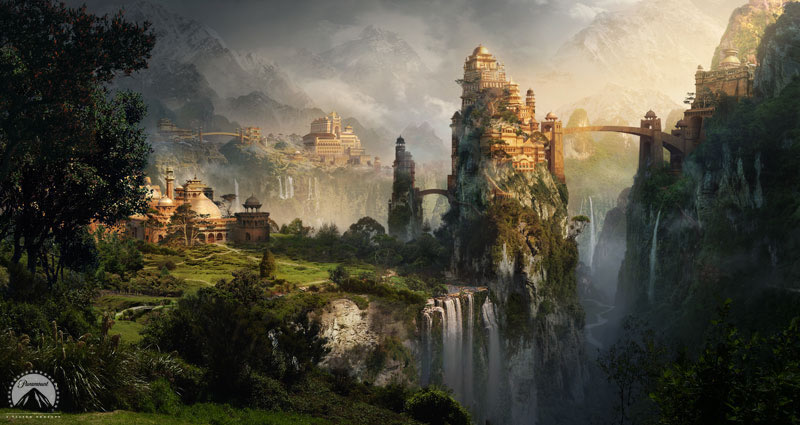 synthesys
Tschai
Via Twitter
Send your suggestions via Twitter to http://twitter.com/abduzeedo using #abdz in the end of the tweet.
@f3santos
@tiagobenevides
@daniel_nelson
@whoisleobs
@alemdasideias
@Marcos333
@HernanCL
Posted: 14 Jun 2010 11:13 AM PDT
We recently started our first "World Collabs" design contest. We struggled hard because most of the entries were really good. Here are the three winning designs.
<!--break-->
I am very excited to introduce you the three winners of the designing contest.
The prices
1. $ 100 (send via PayPal) & an approval for an original collaboration with Rik Oostenbroek
2. A Single Version of image editing program Pixelmator (worth 59 $)
3. A Copy of the Logo Book "Lords of Logos" (worth 55 $)
There were tons of good entries but there could only be three winners. So here they are
3. Place: Stephen Lam
2. Place: Riccardo Sabatini
1. Place: Stephen Walker
I will contact the winners for their prices. Thanks for everyone who has been involved in this contest. And make sure you're there for the second contest: with Bechira Sorin
Fresh Digital Illustrations by Richard Roberts
Posted: 14 Jun 2010 07:44 AM PDT
Richard Roberts just updated his portfolio with some fresh new digital illustrations to make anyone jealous of his work. For those who don't know Richard is a freelance illustrator and artist, currently based in Milwaukee, USA. Richard specializes in digital illustration and photo manipulation, but is a very diverse artist using an array of different styles, and works on a wide variety projects. He is represented by AA REPS. If you have a project or idea that would be suitable for him, he'd love to hear from you.
<!--break-->
Earlier last year I conducted an interview with Richard Roberts that is totally worth checking it out!
For more visit theotherstream.com
The Cage Keeper
A print illustration and collaboration with Jeff Huang
Rhian Benson Story Board Campaign
This is the first of the four illustrations of the story board campaign.
Ella
Promotional Print illustration which will be featuring in Artist Inspired latest book
Rhian Benson Story Board Campaign
I was commissioned to create a four illustration story board for Rhian Benson consisting of a female character in different scenes at the request of the client. The pieces represent the journey of a woman getting to grips with her inner turmoil.
Calypso
Illustration for Desktopography exhibition 2009
Rhian Benson
I was instructed to work off one of her press shots and illustrate a atmosphere and nature arrangement growing upwards.
Chimera
Promotional Illustration for the Keystone Design Union THE KDU
Rhian Benson Story Board Campaign
This is the third illustration of the of the story board campaign.
Rhian Benson Story Board Campaign
This is the second illustration of the of the story board campaign.
Useless Junk turned into Creative DIY Products
Posted: 14 Jun 2010 03:28 AM PDT
Yesterday I was browsing around when I bumped into this very nice article announcing the 2010 Inhabitat Spring Greening Contest Winners and decided to show you further details about it. The Spring Greening Design Competition challenged designers, artists and crafters to transform useless junk into beautiful DIY products, and the result is a list of very interesting and creative pieces. We will show here a list with some of the finalists and the winners of the competition. We really recommend you to visit the website to read more about each piece and its author (just click at the images and you will be redirected).
I really like contests like this one... not only contests, but I really dig the idea of pushing people to use their talent and creativity to design creative things using old stuff and several other useless junk that we can easily find around us, in our house, our neighborhood, etc. This is not only a way of developing nice recycled products but is also a way to reinforce that 'yes we can' have nice stuff made of 'forgotten useless things'. So check out this list and start thinking about what you could do with some regular things that are seating around your place and go for it... use your creativity and Do It Yourself! ;)
The Finalists

POP Pendant Light Made From Recycled Aluminum Pulltabs

Iluminata: Lamp Made Out of Yogurt Bottles

Chop-Flops Made From Recycled Chopsticks

LOTO Recycled Plastic Bottle Chandeliers

US Map Art Made From Cereal Boxes

La Lata Bowl Made From Recycled Soda Can Tabs

Gorgeous Garments Upcycled from Magnetic Video Tape

National Geographic Magazine Shelf

Potus Pot Made From a Recycled Lightbulb

Film Roll Lamp

Cute Stool Made Out of Paper Rolls

Dazzling Lamps Made Out of Soda Bottles

Plastic Lamps made from Recycled Six-Pack Rings

Stunning Chandelier Made Out of Hangers

Cone Light Recycled from Used Traffic Cones

ELASTICSHELF: A Shelving System Made Out of Used Bike Tires

Snack-Serving Robot Made from Vintage Objects

Spice Rack, Vase and Salt and Pepper Shakers Made Out of Light Bulbs!

Paper Tube Light

LAPICERO: Toilet Paper Roll Pencil Holder
The Winners

Soda Bottle Lamp by Sarah Turner

Elasticshelf by SystemDesignStudio

Film Roll Lamp by Nidhi Gupta

Light Bulb Spice Rack by Annisa Fardan Nabila and Aulia Amanda Santoso

Chop Flops by Joseph Palmer

Pop Pendant Light by Mauricio Affonso
Don't forget to visit Inhabitat's website for further details about each piece and its author.
Posted: 13 Jun 2010 09:35 PM PDT
We've seen some great gadgets and equipment for designers. So many cool stuff, that we could actually assemble infinite perfect office spaces! Every week we'll assemble a perfect office, and we'd like you to help us. What equipment would the perfect office have?
<!--break-->
Not only gadgets and equipment, but also furniture, sound system, gaming stuff (for lunch time!). A designer is totally allowed to dream with the perfect office, and that's what we're gonna do here! Comment telling us your suggestions, or even better, you may tell us via twitter (mine and fabio's), using #abdz_ofc so we can check it. Alright? I hope you guys enjoy this brief selection. Cheers! ;)
Esstetic
Esstetic is a manufacturer and retailer of designer bean bags - chairs, ottomans, pouffes and floor pillows. All bean bag products are ECO-Friendly as well as handmade in Europe. (at From Europe)
Stalb Lamps
Kassen Lifestyle has created a new lighting solution, the Stalb Lamp, a curved steel structure sitting on a concrete base. The shade is created from a cube of hollowed-out recycled plywood. (at Design Milk)
Soccer Shelf
Image speakes for itself. (at 7Gadgets.com)
Executive Soccer Mug
Who can start their day without the requisite cup of coffee? Why not play a game of soccer as well? If you can't get out of the office and onto the pitch bring a bit of the pitch to your office! Doubling as a coffee mug the Executive Sports Mug come with a mini pair of shoes a ball and a goal. It's a great way to relax and have a bit of fun without leaving your desk. (at Amazon)
Swing Clocks
This super-cool Swing Clock mounts on your wall, and sashays back and forth, marking the passage of time. Watch as your friends take hilarious double-takes once they realize the clock is apparently floating and swinging itself. Granted - it's just a timepiece. It's not likely going to help you with a thorough understanding of general relativity, though if you wanted to put one in a spaceship and accelerate it to a fraction below light-speed and return, that might work. (at Think Geek)
Crystal Dock
The Crystal Dock from Calypso is a handcrafted heavy block of lead crystal glass cut and polished to perfectly fit any iPhone or iTouch. Passing through 15 artisans during its creation, each dock is the upshot of 300 years of European glassworks experience and meticulous standards. (at Cool Hunting)
Optimus Maximus
Optimus Maximus's customizable layout allows convenient use of any language—Cyrillic languages, Ancient Greek, Georgian, Arabic, Quenya, hiragana, etc.—as well as of any other character sets: notes, numerals, special symbols, HTML codes, math functions and so on to infinity. Any key (or to be exact, a unit consisting of a clear moving cap, a microchip and a display) can be easily removed by hands to be cleaned or replaced. (at Art. Lebedev Studio)
17-inch GX740, complete with Core i7 and Radeon HD 5870
This 17-inch beast measures a full 1.5-inches thick and weighs just over seven pounds, but all that heft nabs you a great deal of potency. Within, you'll find a 1.6GHz Core i7-720QM processor, 4GB of DDR3 memory, a 500GB hard drive, DVD burner, ATI Mobility Radeon HD 5870 GPU (1GB DDR5), gigabit Ethernet, WiFi and Windows 7 Home Premium (64-bit) running the show. The panel tops out at 1,680 x 1,050, but you will get an ExpressCard slot, a trio of USB sockets as well as VGA and HDMI outputs. (at Engadget)
Flashing Design in Photoshop by Mike Speero
Posted: 13 Jun 2010 07:41 PM PDT
The tutorial of this week is very special, it's from Mike Speero, a graphic designer from Gothenburg, Sweden. Mike has been featured in several books, magazines, done interviews, had a poster up on a fancy Italian galleria and soon he will be selling skateboards as well.
So in this tutorial he will show you how he created one the "Flashing" design, one of his works from his portfolio which in he mixes a photo of girl with splashes of milk and light effects to create a beautiful artowork.. We also highly recommend that you visit Mike's website and check out his portfolio, it's really cool.
Step 1
Mask out the girl. Push the button in the circle, so you get the white field in your layer next to your image. Then use pen-tool or a brush with black color to erase the background. (Make sure you draw on the white field and not the picture itself)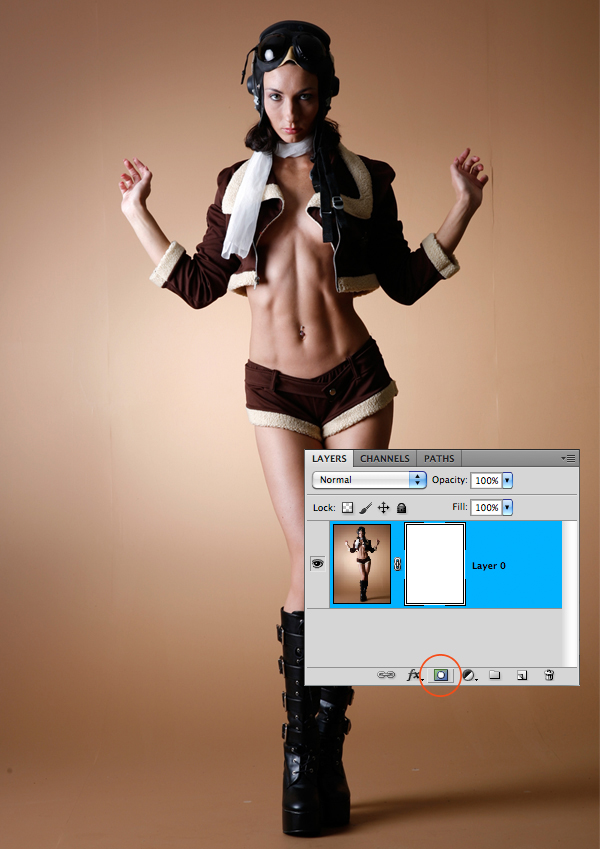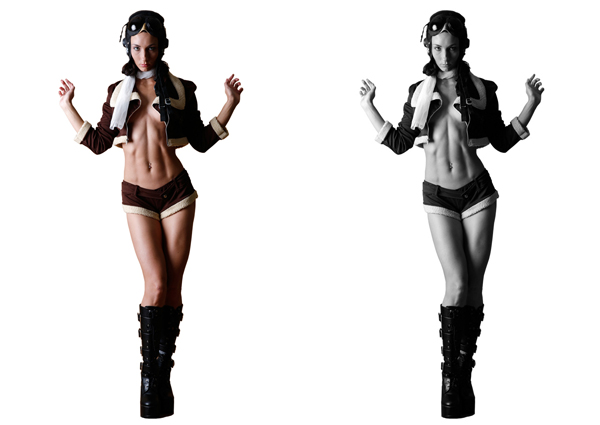 Step 2
Make the model grey by going to Image>Adjustments>Hue/saturation. Drag the middle anchor to the grey field. An easier way is to hit cmd+shift+U.
Create a new white layer and place it in the bottom. Layer>New fill layer>Solid color.
Then size your model up or down. In this case, I shrunk her a little bit to fit the picture better. Use cmd+T to change the size. (When in use, you can always experiment by holding down shift, ctrl and cmd sometimes to get different results.)
Step 3
Time to duplicate. Go to Layer>Duplicate Layer or press cmd+J. Then go to Layer>Create Clipping Mask. The top layer should now point down to the layer beneath.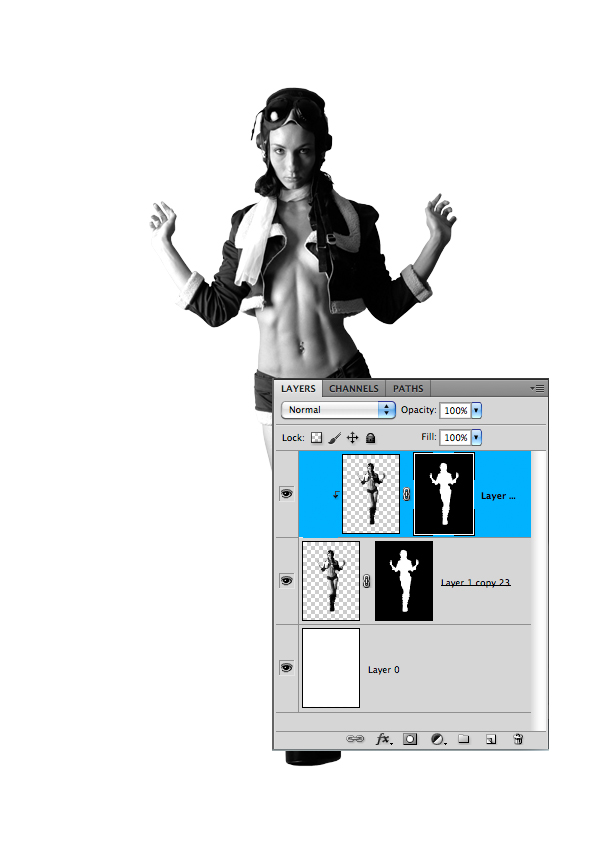 Step 4
This treatment is for the top layer. Image>Adjustments>Shadow Highlights. Click in the box "show more options". Then change Shadows: Amount to 100 and Adjustments: Midtone Contrast to -100.
Step 5
Filter>Blur>Gaussian Blur. Approx 3.0 blur. Then in Blending Mode change the status from Normal to Lighten. Next to the blending mode there's the Opacity box. Make sure it's says 70%.
Also, in the clipping mask field, paint over the face so it's not that blurry.
If you did everything right, it should look something like the picture below.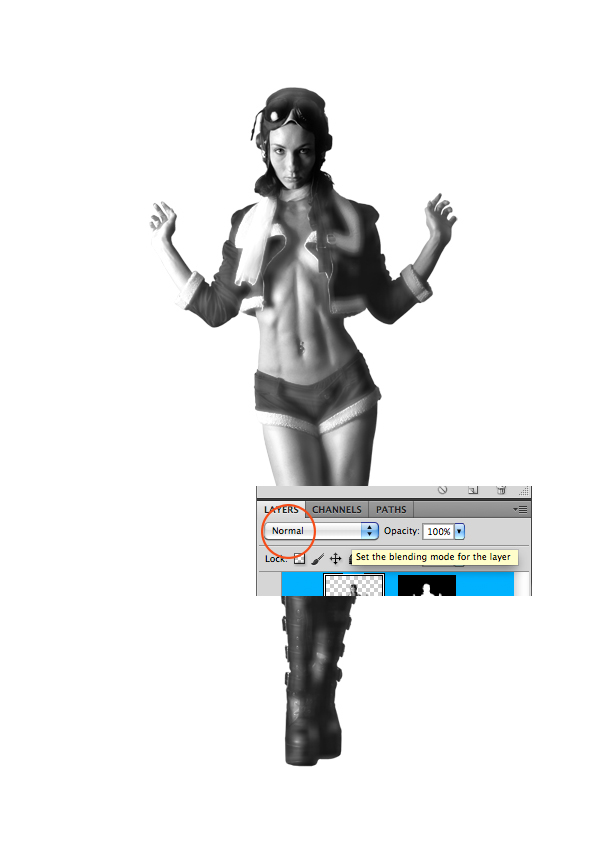 Step 6
Duplicate the bottom layer and place it on the top. Then place it in the clipping mask.
Then for the top layer Image>Adjustments>Shadow/Highlights. See below for the numbers. And last Blending Mode>Lighten.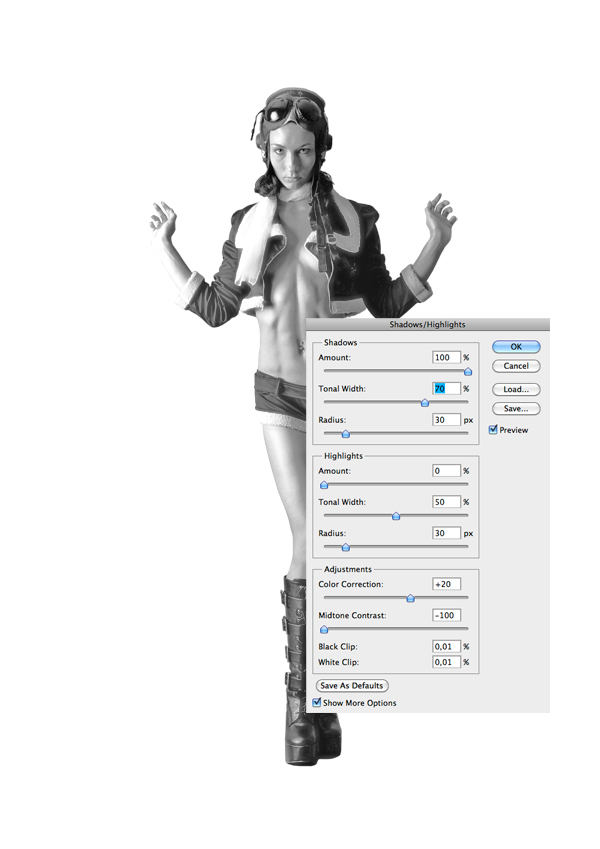 Step 7
Make a new duplicate from the top layer. This time only use the right hand. Mask away the rest. Then go to Image>Adjustments>Curves. If it's not that white as you wanted it to be, go to Blending Mode and change to Lighten. Duplicate the hand. Mark both hand layers and merge them by Layers>Merge Layers.
Keep the layer in the clipping mask.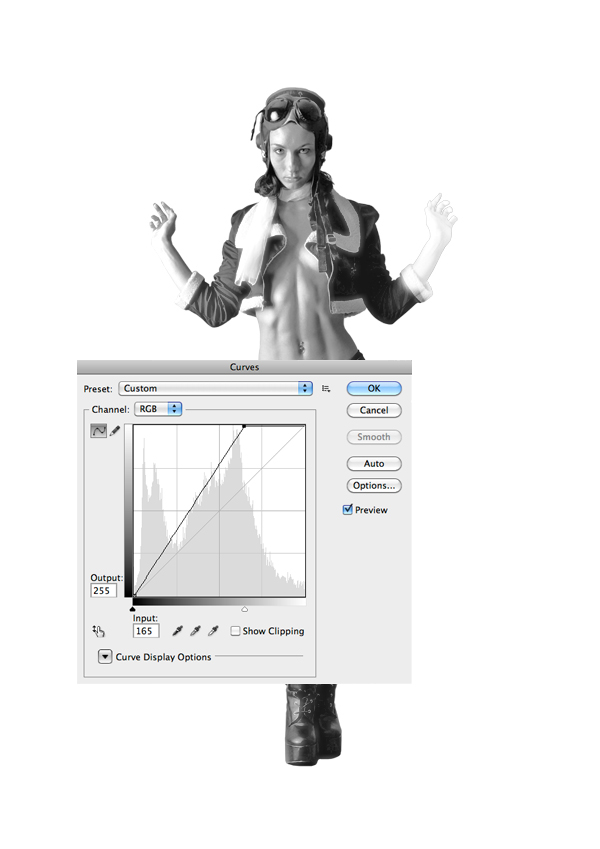 Step 8
Make the background Black. Double click on the layer and go to Color Overlay>Double Click on the red rectangle and choose the color black.
Time for some splashes. Open up your splash picture in a separate window. Then go to Select>Color Range. Get as much of the content you want and press OK. In many cases the selection is for the things you don't want. To fix that go to Select>Inverse. Now copy the splash into the window we work in.
Make the splash grey by cmd+shift+U. Repeat Step 7 to make it more white.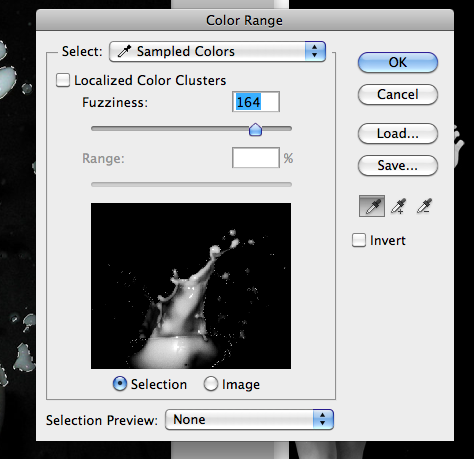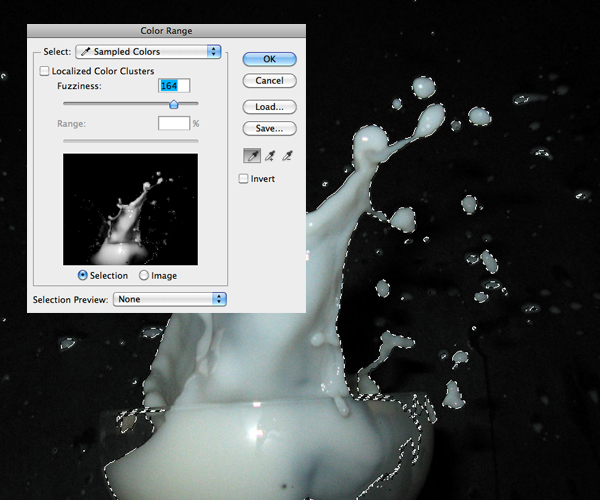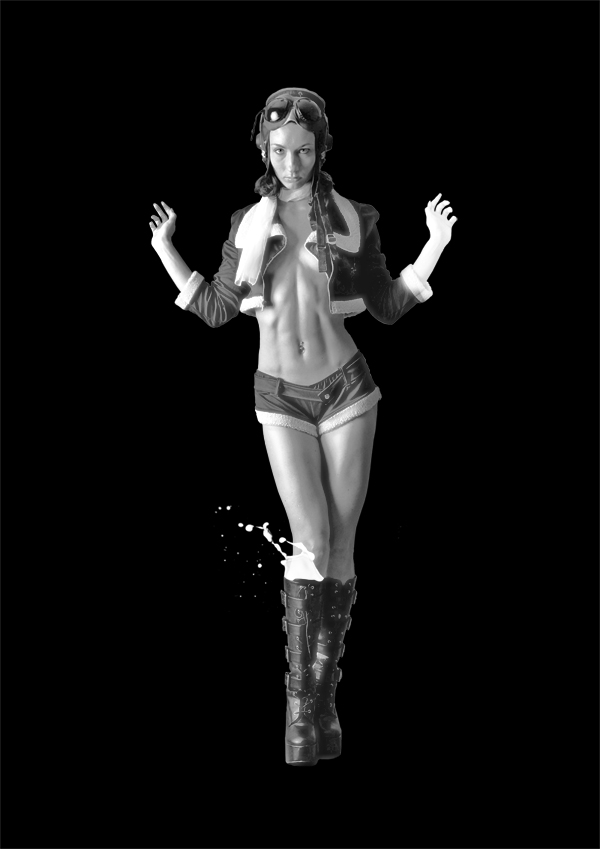 Step 9
I never use the eraser, only the mask. Use the mask to fix with the splash so it fits the boot. This layer should be on top and not be placed into the model mask.
Next. Play around with a spray brush. Do however you want here. Change the opacity on some for a good mix of light. Add some special brushes as well. These should be in the mask.
Keep in mind: The 2 model layers in the mask should always be on the top. The things we put in there from now on, shall be placed in the bottom.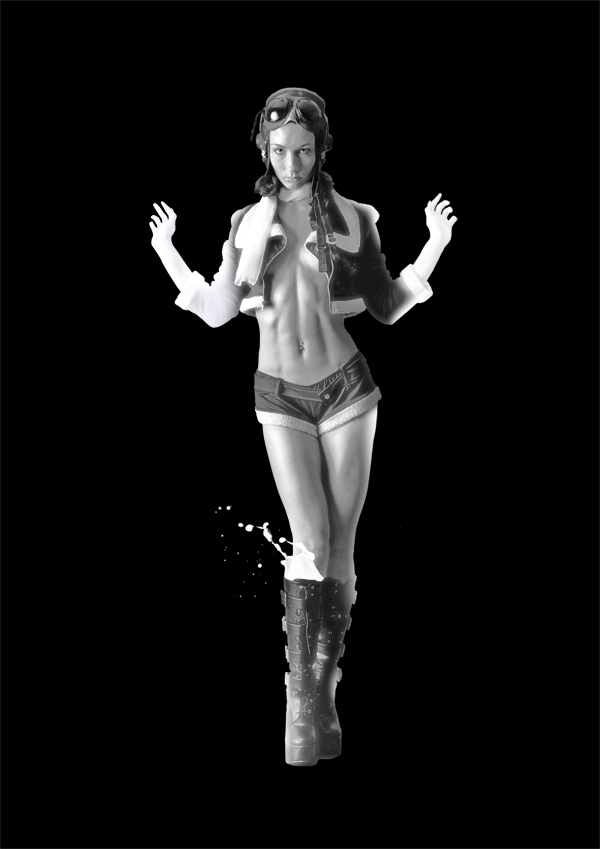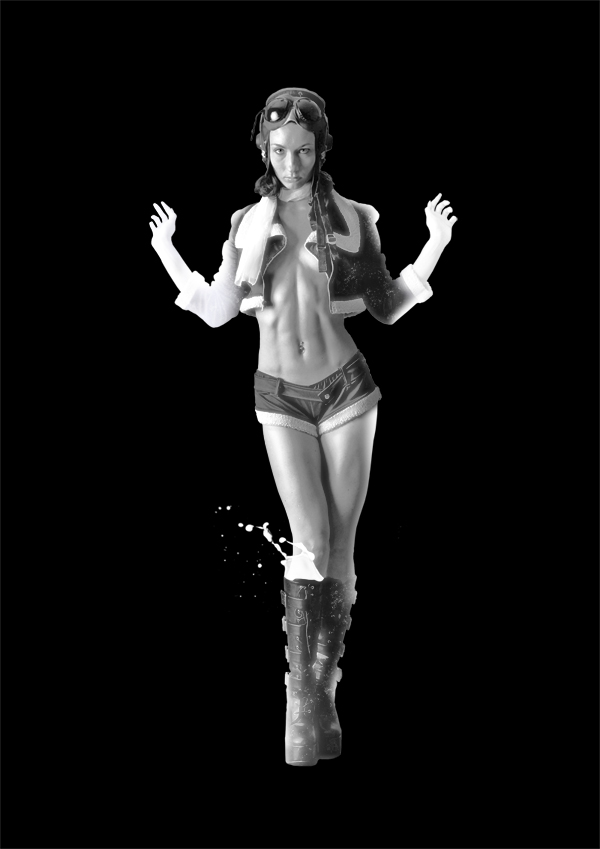 Step 10
Now we add the splashes again. Bring in new ones or just duplicate the one from before.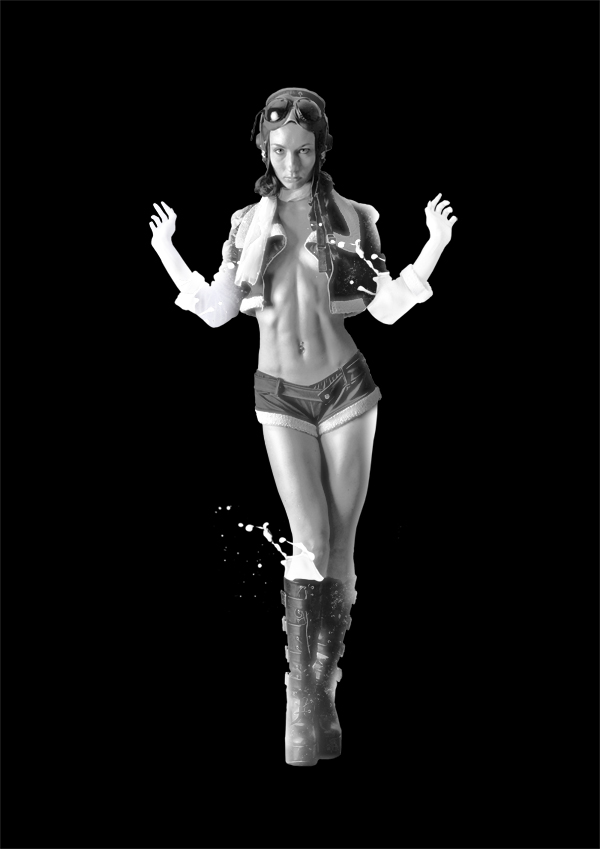 Step 11
Use the spray brush to paint in some colors. One layer for each color.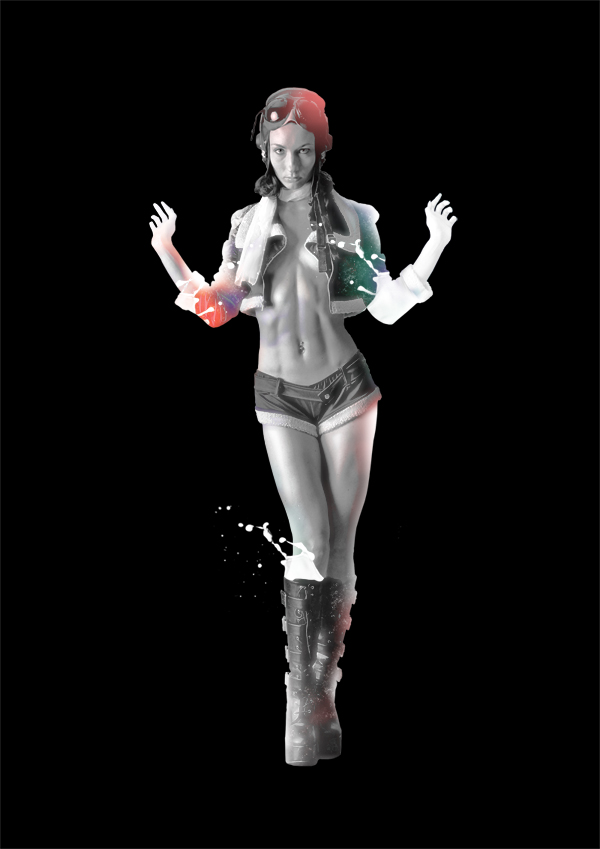 Step 12
Time to fix with the background. Create a new layer above the background layer. Use the Lasso-Tool and draw a triangle shaped form. When it's active, use a brush to paint outside the selected area to get this cool effect.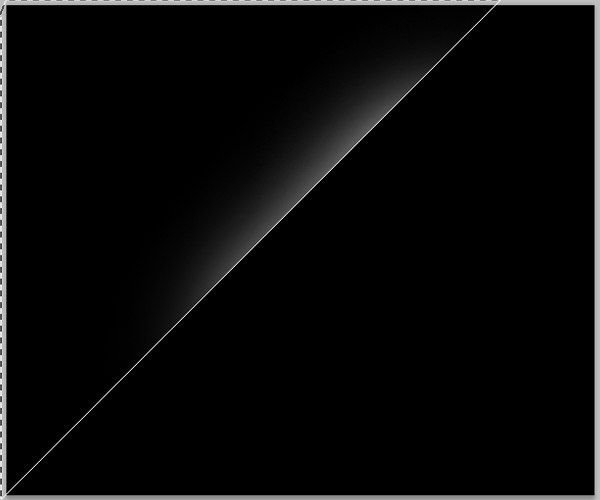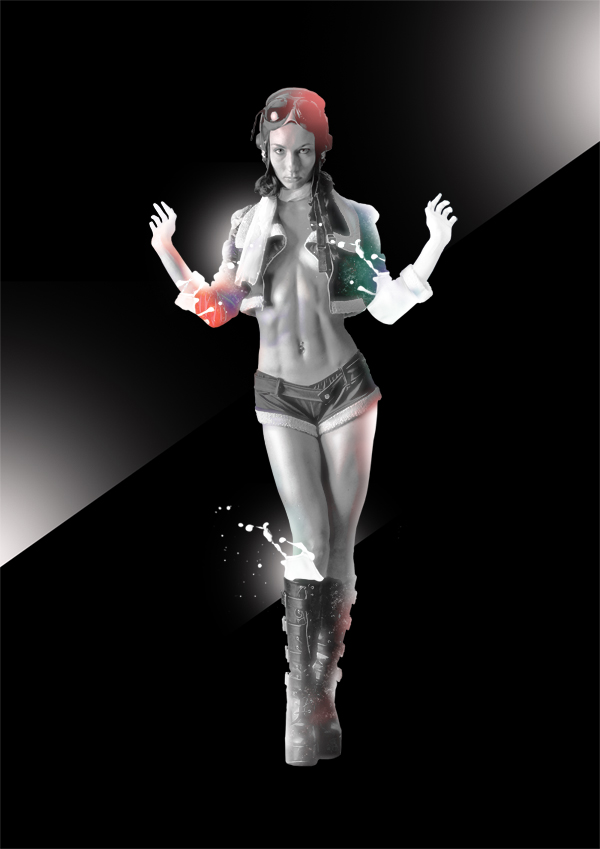 Step 13
Back to a white background again. But with a little extra grey in the middle. Double-click on the layer and follow the picture below.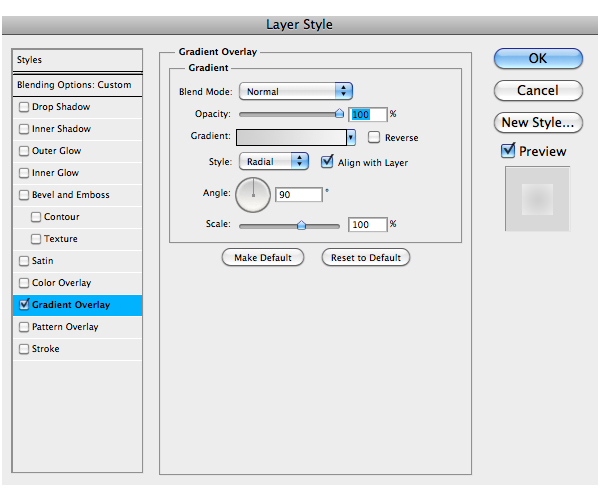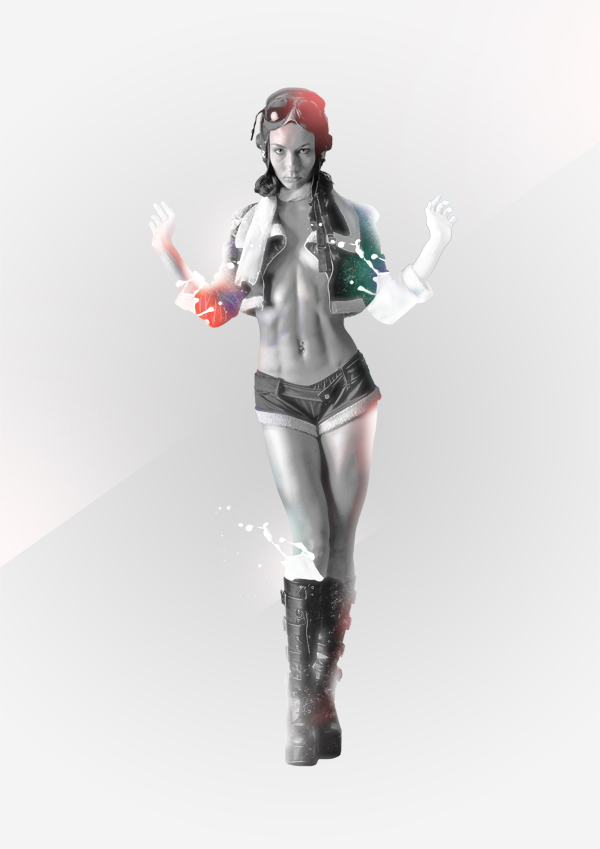 Step 14
More splashes, but this time, put them behind the model and not in the mask.
Make some Triangles and Circles. I used purple for the triangles and white for the circles. The Opacity is lowered on both symbols. You can find them in your shape-tool options palette.
Create a shape with Lasso-tool that is in line with the previous lines in the background and move it up a little. Then you get an extra effect. I used purple color and lowered the opacity to 5%.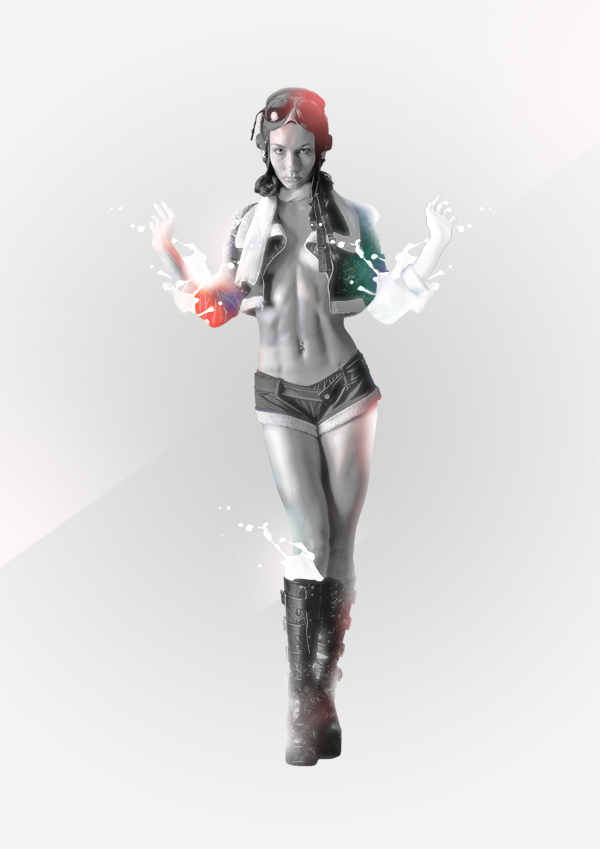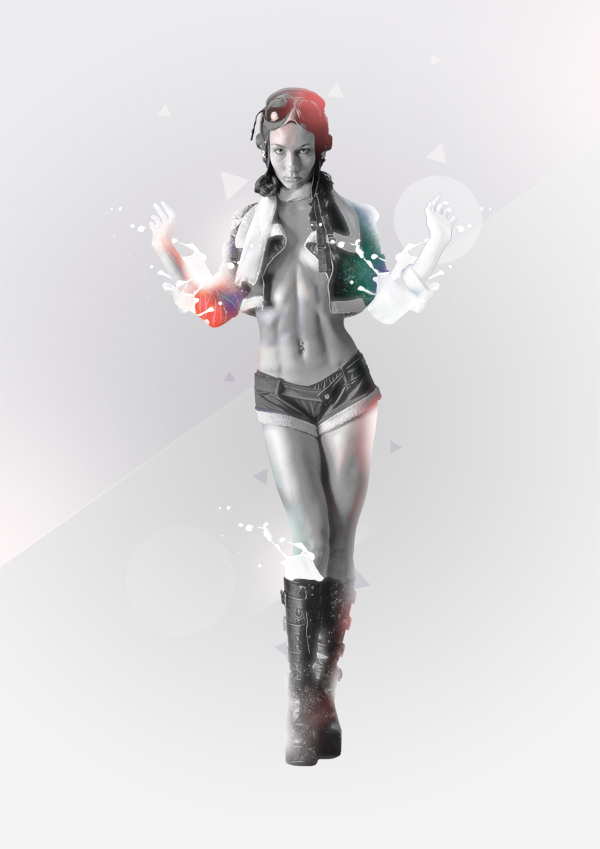 Step 15
Throw in some balls or whatever you like. I made mine in Illustrator and added some effects with the mesh tool there. Then I pasted them into photoshop and in Blending Mode changed them to Screen.
Use the brush to paint some shadows in the back. You can also use white to mix it up.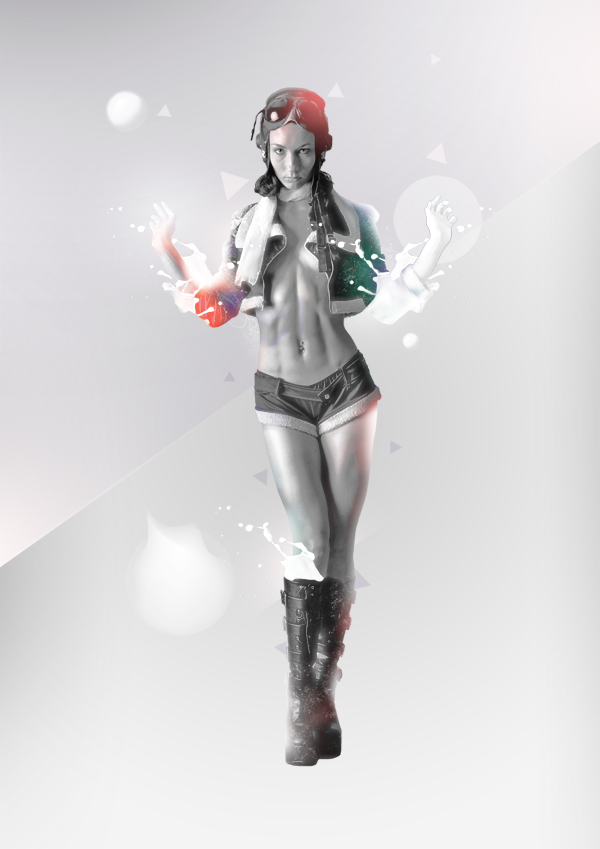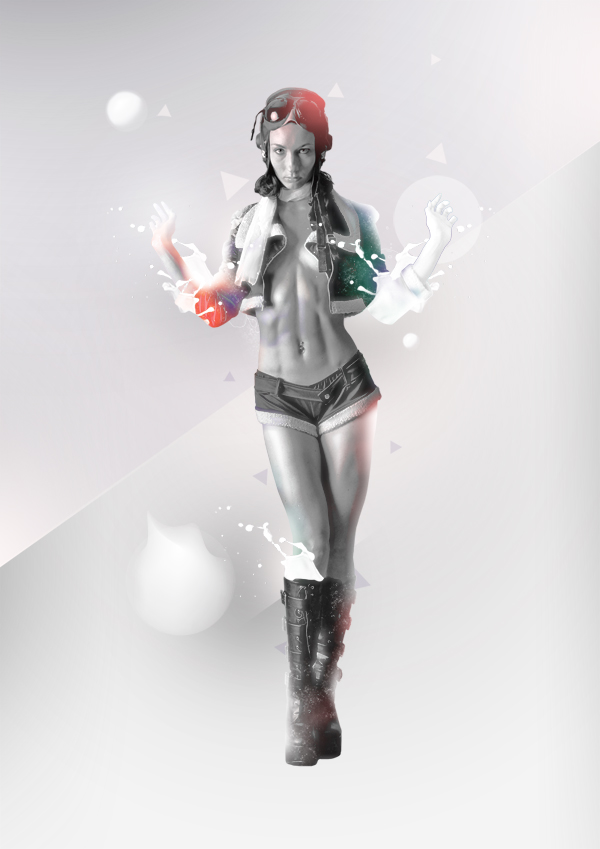 Step 16
Light effects. I'm gonna show you how to do them. This is a quick lecture. You gonna have to practice a little to master it.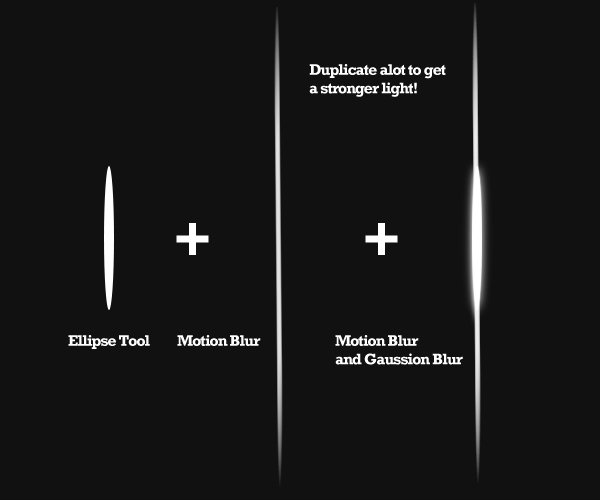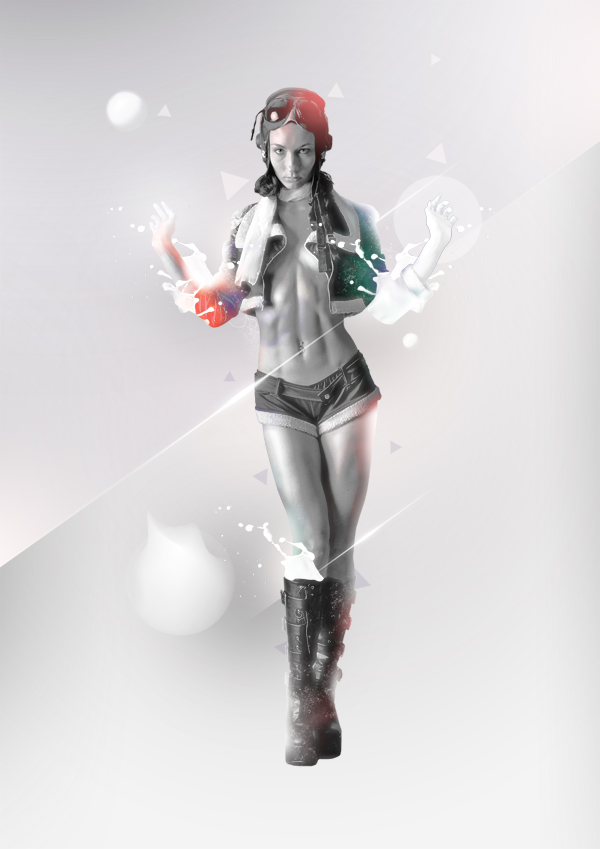 Step 17
Make some bling bling stars and brush up the white parts so they really shine. Just some simple finishing stuff.
Create 2 new layers and place them on the very top and do like this: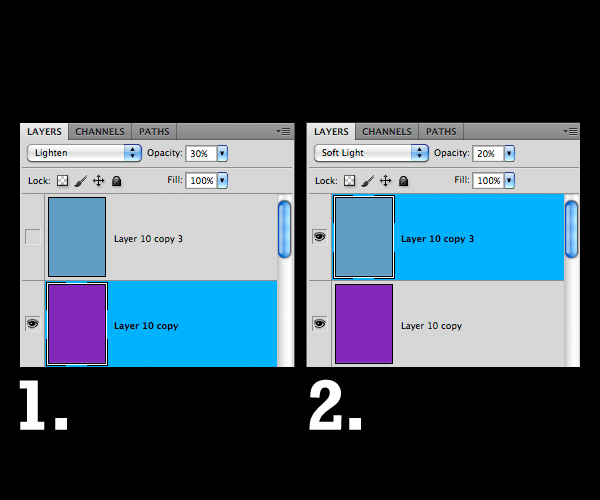 Step 18
Check over your image for weird stuff. The hand looks a little strange so far. Create a new layer and place it in the model mask. Pick a white brush to paint the edges of the hand so it looks sweet.
And here's the final picture!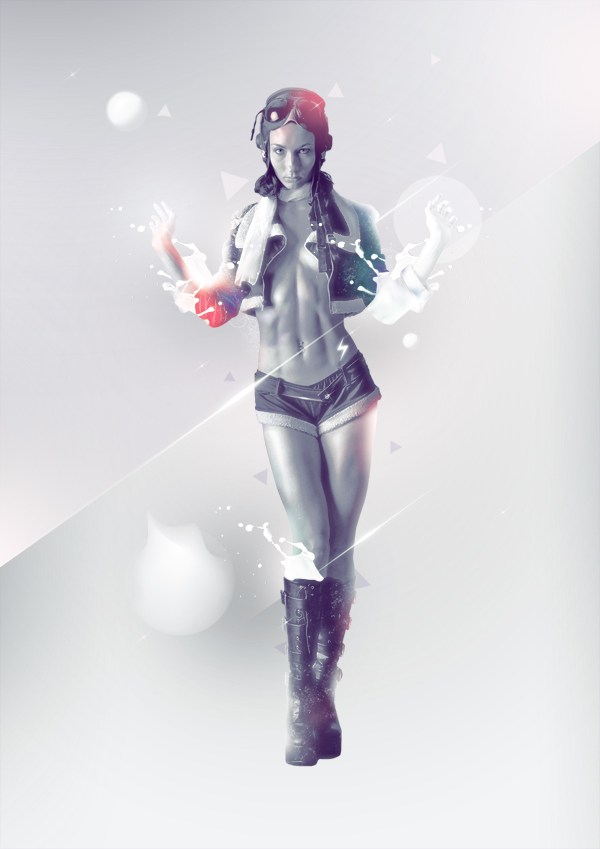 Download the Photoshop file
Click here to download the Photoshop file used for this tutorial