---
Posted: 17 Jun 2010 02:02 PM PDT
This post is part of our daily series of posts showing the most inspiring images selected by some of the Abduzeedo's writers and users. If you want to participate and share your graphic design inspiration, just send us, via email, the image with the link from where you found it, also use "Daily Inspiration" in the subject, and don't forget to send your Abduzeedo username; or via Twitter sending to http://twitter.com/abduzeedo
If possible use the HTML code: <p class="imgC"><a href="Link to the page you found the image"><img src="Link to the Image" /></a></p>
Do you want to see all images from all Daily Inspirations? Check out http://daily.abduzeedo.com
2D
adamjohn
al b sure
Akomoto
Artyom
Best Bookmarks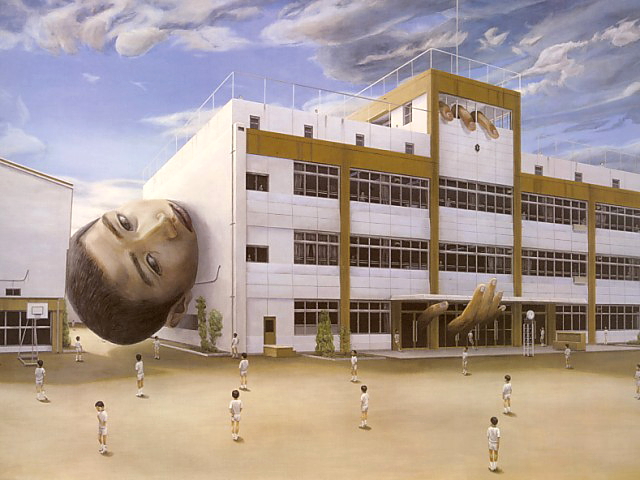 Deardanny
Eugene Kim
Fabiano
Fabio
Gisele
Lexus Hybrid Drive from Barbecue/Ruediger Chmielus on Vimeo.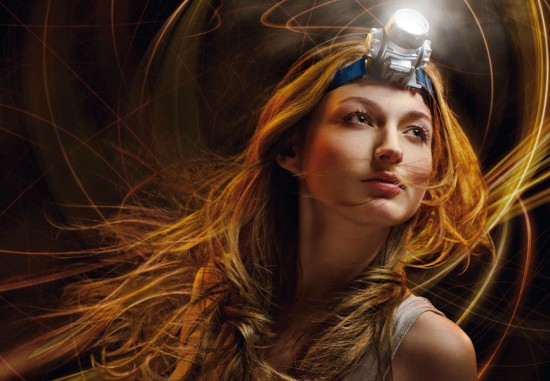 Forrest Elliott
Guilherme Bento
Joannyta
Jordan Lackey
jtownboy
MarthaMayhem
Michal bohdankiewicz
ricardofx
Suprman79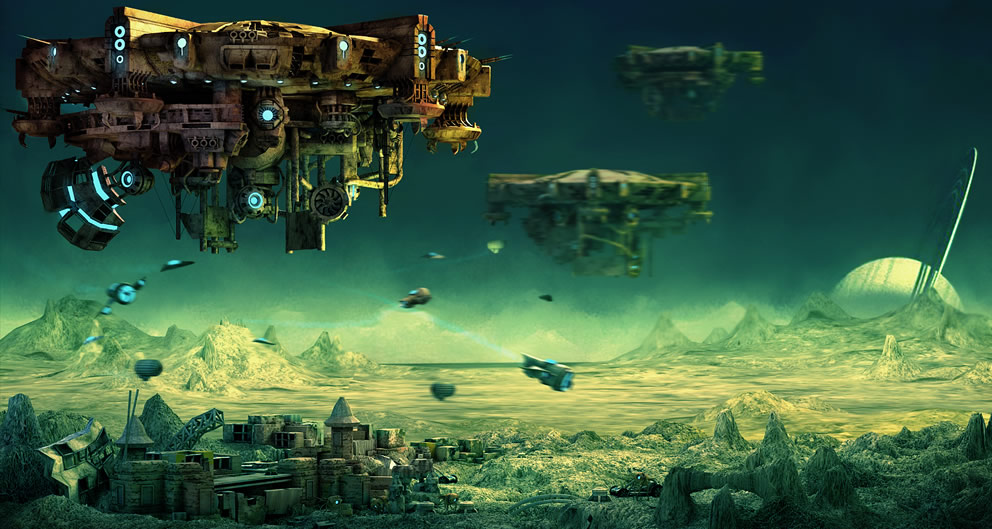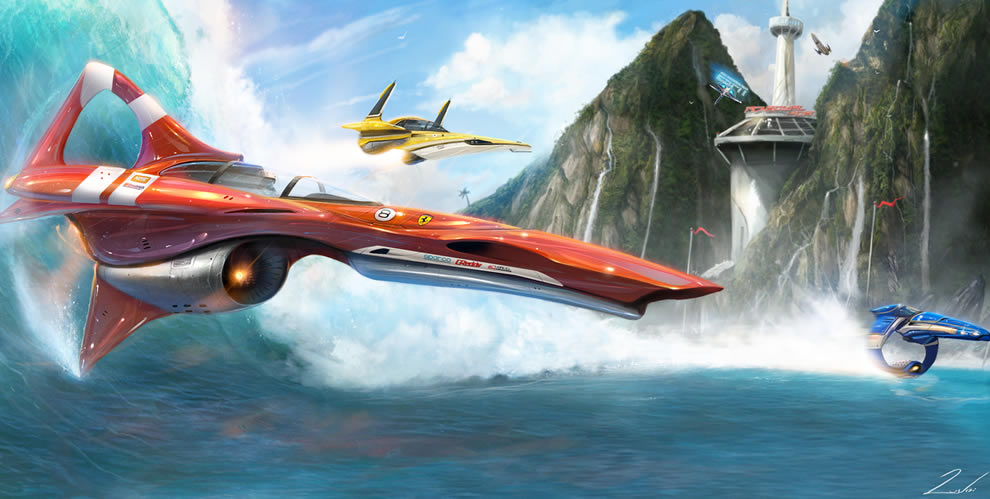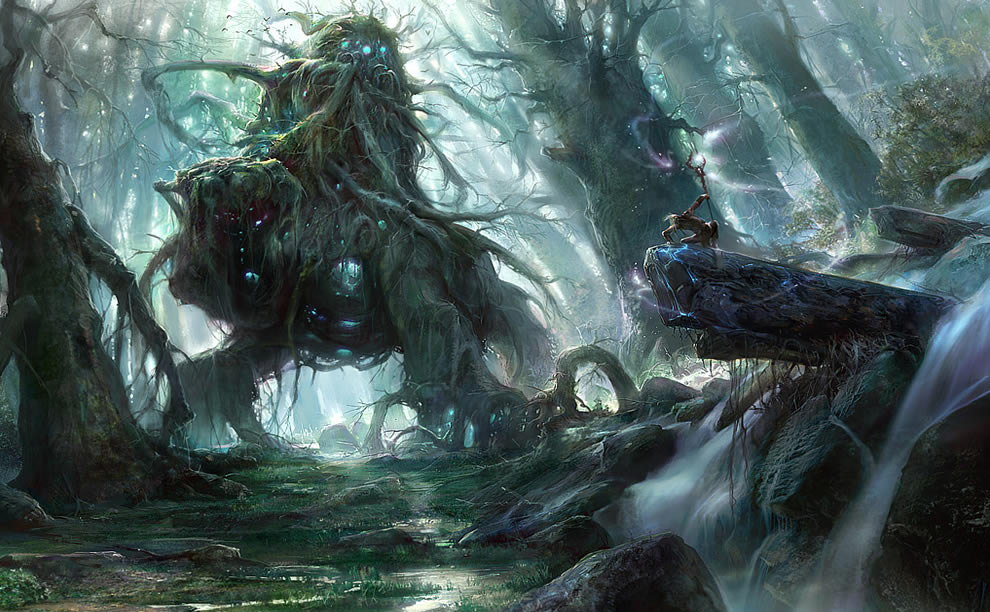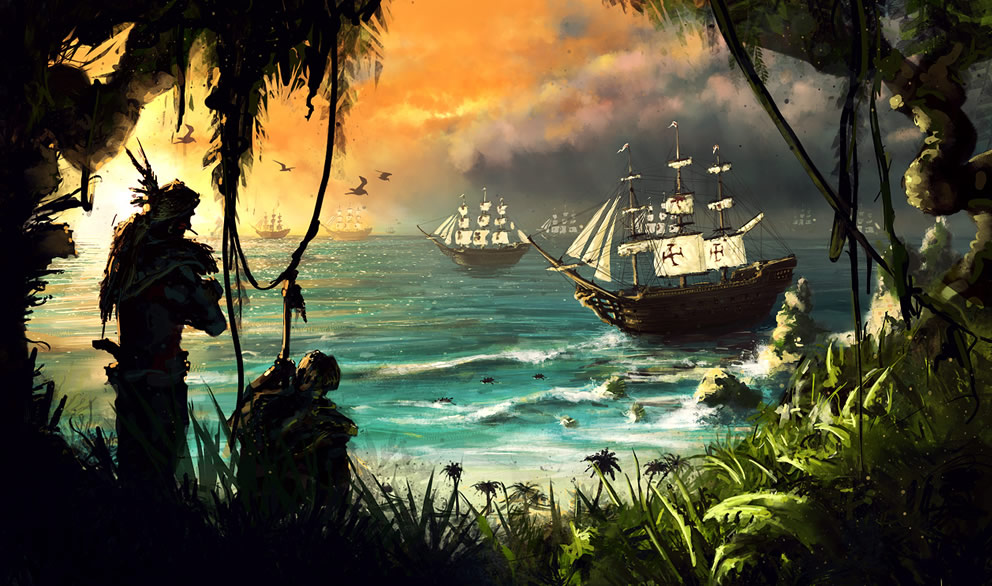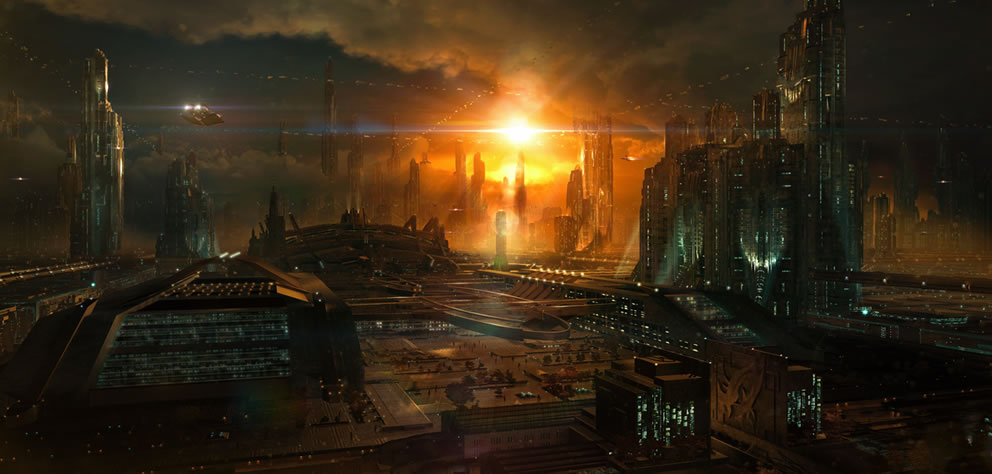 The Design Buzz
Via Twitter
Send your suggestions via Twitter to http://twitter.com/abduzeedo using #abdz in the end of the tweet.
@Fuegin
@f3santos
@Excidtwitt
@daniel_nelson
@Marcos333
@tiagobenevides
@sizr
Beautiful Lamps by Martinelli Luce
Posted: 17 Jun 2010 07:42 AM PDT
Lamps are a great piece of furniture and I really love them! I believe that by having a beautiful lamp in a room you can actually give it a unique look. From retro, modern or clean designs, there are tons of models for you to choose from to give your place an unique touch. Browsing around checking some lamps (yes, I like to do that), I found some beautifully designed ones from Martinelli Luce and decided to share them here with you. These are really beautiful pieces that for sure can give your place a nice touch! Check it out.
Martinelli Luce represents more than fifty years of history devoted to manufacturing of lamps and of lighting systems. The lighting apparata by Martinelli Luce are characterized by an essential design as well as by a project novelty; these elements have been the basis of the corporate philosophy for three generations. Martinelli Luce was established in 1950 thanks to Elio Martinelli's insight and will: he wanted to manufacture on his own the lighting apparata to be used in the commercial concerns he was responsible for the design of. The company was established in his father's small shop and specialized in selling electrical materials for installers. Thanks to his spirit of initiative and of innovation, Elio Martinelli starts to create a wide production of lamps for interiors, with a greater and greater attention for their use at home. Elio Martinelli is inspired by nature and by geometry and creates functional lighting systems that are manufactured with materials used depending on their real characteristics.
Elio Martinelli and his team created some really nice lamps and we will show here a brief selection of them, so remember to visit their site to check out the details from each one of the lamps you will see here and also to see their whole collection, it is definitely worth it. As for me, I'm in love with the serpente one and the coque one. :)

599 serpente - This lamp was drawn in 1965 by Elio Martinelly

633 ruspa by Gae Aulenti

633 ruspa by Gae Aulenti

793 mico by Elio Martinelli and Marc Sadler

793 mico by Elio Martinelli and Marc Sadler

2049 calimero by Marc Sadler

1285 marx by Richard Neutra

1285 marx by Richard Neutra

2044/55 glouglou by Emiliana Martinelli

2044/55 glouglou by Emiliana Martinelli

2011 nuvole vagabonde by Elio Martinelli

2011 nuvole vagabonde by Elio Martinelli

629 cobra - This lamp was drawn in 1968 by Elio Martinelly

629 cobra - This lamp was drawn in 1968 by Elio Martinelly

629 cobra - This lamp was drawn in 1968 by Elio Martinelly

620 pipistrello by Gae Aulenti

2035/M luna by Emiliana Martinelli

2035/M luna by Emiliana Martinelli

1249/3 le rondini by Elio Martinelli

1722 poliedro by Elio Martinelli

765 balance by Elio Martinelly and Emiliana Martinelli

686 coque by Elio Martinelly

686 coque by Elio Martinelly

807 elica by Brian Sironi

1221/V tube by Elio Martinelli
Funky Retro Illustrations by Roberlan
Posted: 17 Jun 2010 06:34 AM PDT
Roberlan Borges Paresqui is an illustratror from Brazil that loves to bring back that retro funky feeling on his illustrations. Along with that every piece has a bit of sense of humor as he illustrates such characters as Obama, Bush, Jim Morrison and much more. Check it out.
<!--break-->
For more from Roberlan visit flickr.com/photos/roberlan and roberlan.deviantart.com
What I have learned after almost 4 years of Abduzeedo
Posted: 17 Jun 2010 04:15 AM PDT
It's been almost 4 years since I started Abduzeedo and my life has changed in ways I could never imagine. In particular when it comes to meeting new people and learning new things.
Because of the blog and its visibility around the world, I have been invited to talk at many universities and conferences worldwide. I'll be the first to admit that I am far from being a good public speaker, but to get an opportunity like that is really cool. I'm always learning from these experiences, and that in itself is awesome enough. When I ask people what they want me to talk about at these events they always say, "Talk about how you made the blog popular", or "Talk about how you make money from the blog". That leads me to think that all everybody wants is fame and money. Well… what else might you want?
I can tell you one thing, if you do something just because of the money and the fame it's pretty hard to get both because your decisions are made based on this logic and by this logic we sometimes close doors to greater good. There's this really good book by Malcolm Gladwell called Blink: The Power of Thinking Without Thinking. It talks about this:
Gladwell's conclusion, after studying how people make instant decisions in a wide range of fields from psychology to police work, is that we can make better instant judgments by training our mind and senses to focus on the most relevant facts—and that less input (as long as it's the right input) is better than more. Perhaps the most stunning example he gives of this counterintuitive truth is the most expensive war game ever conducted by the Pentagon, in which a wily marine officer, playing "a rogue military commander" in the Persian Gulf and unencumbered by hierarchy, bureaucracy and too much technology, humiliated American forces whose chiefs were bogged down in matrixes, systems for decision making and information overload. But if one sets aside Gladwell's dazzle, some questions and apparent inconsistencies emerge. If doctors are given an algorithm, or formula, in which only four facts are needed to determine if a patient is having a heart attack, is that really educating the doctor's decision-making ability—or is it taking the decision out of the doctor's hands altogether and handing it over to the algorithm? Still, each case study is satisfying, and Gladwell imparts his own evident pleasure in delving into a wide range of fields and seeking an underlying truth.
Why do I bring this up? I have some examples in my life that might enlighten you further.
The Robbery
In 2006 I was just a graphic and web designer doing my best to deliver good quality work. I noticed that the blogosphere was getting bigger and that this social media thing was the future. But I always had some excuse to not get into it…usually external factors such as, I don't have time for such a thing, or nobody will pay attention to what I say, or there are guys much better than I. My brother had a blog back in those days and he kept asking me why I didn't and that I should start one. I was very stubborn until something happened.
Towards the end of November 2006 my office was robbed and with that I lost my laptop and backup disks. That was a key factor that led me to start Abduzeedo. This whole thing made me forget those excuses and simply do something…which is exactly what I did.

First logo
I learned that sometimes we have to think less and do more, because when we have too much information it's pretty hard to make a decision. And also, this information might suffer the influence of other people's opinions as well.
Doing what I love helped me improve my skills
Because of the blog some great opportunities started appearing. One in particular helped me to evolve a lot: writing for PSDTUTS. When Collis invited me I accepted on the spot and was pretty happy about it, but when I talked to some friends they always asked, "You're going to write tutorials for a competitor?"
Well, I didn't even think about it that way. I just wanted a motivator to push me to explore and learn more about Photoshop. Plus, they were also paying me for those tutorials, so that was amazing.
I learned Photoshop so much in those days and it was so much fun. I loved writing those tutorials especially trying to simplify effects and share with the community.
Writing for PSDTUTS turned out to be one of the best things I've ever done for Abduzeedo. After the few months I wrote for them the traffic on Abduzeedo grew considerably and besides that, more people got to know me. As a result, I was invited to write for magazines and other publications as well.

Digital Arts Tutorial
Traveling
Well this is something that doesn't make much sense at first, so let me explain. In 2008 I decided that I would go to the US for the summer. I told my business partner, Fabiano Meneghetti and he understood and totally supported me. However some people thought I was crazy simply leaving my company here and going out there. Even though I thought it was the right thing to do, those bad comments got me thinking and sometimes made me a bit unsure and insecure about my decision. Nevertheless, I went.
After those 3 months in the US I got the chance to meet so many people, and even got a job which ended up paying for all my traveling expenses. But the most important thing was that I learned so much from that experience. I also was able to improve a little bit of my english with the help of my amazing cousin Amanda Macedo AKA @amlight.
The same happened in my other trips, and in the last one it was no different. I had just gotten back to Brazil when some guys invited me to join them in this new venture: an american startup with a mobile platform project. So, we went to San Francisco. While planning the trip I was kind of scared after looking at rent prices. Nevertheless, I went…again. And thank God I did.
Going to San Francisco was incredible and once again the experience I had was gold. If I had stayed here and done the right thing in terms of logic, I never would have visited Adobe and talked about my work to the Photoshop engineers or shaken hands with Russ Brown. I never would have met Trey Ratcliff and seen him speak at Google, or hang out with Vitor Lourenço one of the mighty designers behind Twitter.

Rodrigo Mazzilli (wellknown.as), Vitor Lourenço (Twitter) and I at Twitter HQ

With Bert Monroy, the master of the masters :)
As you can see a lot happens when you make a decision. Of course there's always a downside. Nothing after-all is perfect. Life would be boring otherwise. Also, everything takes time. It's sort of like planting…you'll never get results right away, because you need to get experience, learn and be prepared. We have to persist if we believe in what we're doing. At least it was like that with Abduzeedo. It took over one year for the results to start appearing.
I believe the most important thing in life is to do what you like and make decisions based on your own opinion and not based on what other people think. I know that's pretty much what Steve Jobs said in his commencement speech at Stanford and it makes so much sense. Or perhaps it makes more sense now after these almost 4 years of blogging, because that is the most important thing I have learned. In other words, put yourself out there, have passion, confidence, and persistence.
Recommended reading
Posted: 16 Jun 2010 11:08 PM PDT
It's really awesome when you're walking down the street and run into a great piece of street art. Even greater when it's enormous, covering a big wall... and there's some wall paintings out there that really stand out.
<!--break-->
These are a few examples of fantastic wall paintings. We got a classic painting here in Porto Alegre, at the UFRGS College, covering a really huge wall, but unfortunately I didn't find any pictures of it... but I sure have found some outstanding ones. I hope you enjoy these, and if you know any and got pictures, drop a comment! We'll love to see it. Cheers! ;)